Food Freedom Dodged Bullets in 2013
For food freedom, 2013 was a banner year that saw the defeat of several potentially awful laws and regulations.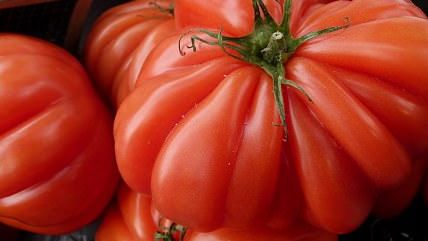 With the end of the year upon us, I'm using this last column of 2013 to look back (as I did last year) at the year in food policy.
While my 2012 highlights focused mainly on the year's many success stories, this year's highlights look a bit different. Why? It's not that the year didn't result in successes for food freedom. It did (see here, here, or here, for example).
But when I look back on 2013, the year appears to me largely to be a story not of the good news that happened but of the bad news that didn't. And that's good news.
Here are five key examples that explain why 2013 was sweet thanks to laws and regulations that didn't come to fruition.
1) FDA Bows to Pressure, Scraps Proposed Food Safety Modernization Act Rules
Last year the FDA proposed two key rules for implementing the Food Safety Modernization Act, a sweeping food safety overhaul that became law in 2011. I hated the FSMA from the get go, arguing it would cost a ton of money and wouldn't make our food safer. Once the FDA released this set of proposed rules for public comment last year, the only legitimate criticism of my initial skepticism was that I hadn't been skeptical enough. Nearly $1 billion to make food up to 5% safer, all while putting small farmers out of business? No thanks. Blowback against the proposed rules was so great that the FDA was forced earlier this month to scrap the proposed rules and start all over. That's a tremendous victory.
2) New York City's Soda Ban Loses in Court (Twice!)
The reviled and unconstitutional proposal by New York City Mayor Michael Bloomberg's health department to ban some subjectively large soda choices forced a lawsuit in 2012. The plaintiffs–a diverse coalition that includes groups representing unions, restaurants, and soda companies–won the first round in court this past spring. New York State Judge Milton Tingling referred to the ban in his decision as "fraught with arbitrary and capricious consequences." An appeals court upheld Judge Tingling's decision this past summer. New York City has one last chance to rescucitate the ban before the state's highest court. But, as I wrote in the wake of Judge Tingling's ruling, the soda ban is dead.
3) Voters Reject Washington State's Mandatory GMO Labeling Law
Washington State voters rejected a ballot measure that would have forced food makers around the country to slap a "contains GMOs" label on food products sold in the state. I'm opposed to mandatory labeling like this for a variety of reasons. Instead, I support voluntary labeling. Voters in Washington State–along with those in California, where a similar ballot measure was rejected last year–appear to agree with me. And while Connecticut's state legislature became the first to pass a mandatory GMO labeling measure, the law is so convoluted it will likely never take effect.
4) Another Farm Bill Fails to Pass
Congress passes an awful Farm Bill laden with billions of dollars in needless subsidies every five years. That's been the case for more than six decades. But that Farm Bill clockwork is no longer. Sure, the subsidies are still there. And that needs to change. But passage of a new Farm Bill is no longer a given. In fact, Congress failed to pass a new Farm Bill in 2012 and 2013 despite pleas from typically powerful supporters–farm state congressmen, national and state farmers unions, and the USDA. While it would be an overstatement to suggest these farm interests have lost their considerable power, their legislative failures and largely ignored Chicken Little clucks–along with the broad consensus that farm subsidies are a waste of taxpayer money–don't bode well for the future of the Farm Bill. And that's great news.
5) "Ag Gag" Laws Lose Steam
2013 was a bad year for so-called "ag gag" laws, which criminalize various facets of information gathering pertaining to the treatment of farm animals. And that's a good thing for farmers, consumers, and animals alike. First, Tennessee Governor Bill Haslam vetoed a bill that would have created an ag gag law in his state. Then, PETA and other animal rights groups sued Utah in federal court, seeking to overturn that state's ag gag law. As I wrote earlier this year, those who claim filming farm animals shouldn't be protected under the Constitution because it's a "politically motivated" means of popularizing an "anti-meat agenda" appear to be unfamiliar with the Constitution. One needn't love PETA to recognize that a government that can take away the rights of members of that group may do so to the rights of people in other marginalized groups.
2013 will go down as the year of big, bad, scary things that might have happened but didn't. From the FDA scrapping its proposed Food Safety Modernization Act rules to the failure of mandatory GMO labeling to New York City's flailing soda ban, I'm happy to raise a glass to the bullets that food freedom dodged in 2013.