Matthew Perry the Latest Celebrity To Clash With Peter Hitchens Over Drugs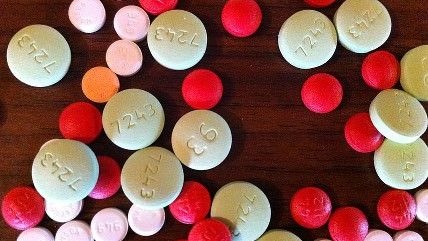 (ParentingPatch/wikimedia)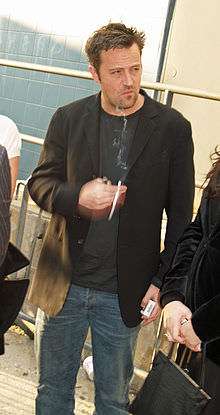 Last night, I attended most of an event in London hosted by the think tank Policy Exchange, which featured the actor Matthew Perry, Chief Executive of the National Association of Drug Court Professionals (NADCP) West Huddleston, and NADCP Board Member Earl Hightower. The trio were in London to discuss drug courts with British policy makers.
Perry, Hightower, and Huddleston highlighted what they see as the benefits of drugs courts, saying that they are better for addicts and save money over time.
Drug courts are not anything new to regular Reason readers. In this year's July issue of Reason Mike Riggs wrote on drug courts and whether they undermine efforts to legalize marijuana in the U.S. In that article Riggs pointed out that the NADCP had co-signed a letter to Attorney General Eric Holder asking him "to forcibly prevent Colorado and Washington from implementing their voter-approved marijuana legalization measures."
During the Q&A session of the Policy Exchange event Huddleston said that he was opposed to the legalization of drugs.
Later that evening, Matthew Perry appeared on the BBC's Newsnight show to discuss drug courts with Baroness Meacher, the chair of the Drug Policy Reform All-Party Group, and the journalist and drug warrior Peter Hitchens (brother of Christopher Hitchens), the author of The War We Never Fought.
What followed was a passionate exchange which included Hitchens again calling into question the existence of addiction. One highlight in particular is Perry saying that Hitchens' claim that addiction is not real is "as ludicrous as saying that Peter Pan was real." Hitchens also claimed that medical professionals are wrong to consider addiction a disease.
The editor of Newsnight tweeted that a producer had been sent to make sure Perry and Hitchens left the studio through different exits after the filming of the segment.
Watch below:
Perry is not the first celebrity to have clashed with Hitchens over drug policy on Newsnight. The comedian and actor Russell Brand appeared on the show with Hitchens last year to discuss addiction.
Watch below:
More from Reason.com on drug policy here.