Court Pension Ruling Gives Detroit New Hope
We shouldn't have to wait for a city to crumble before it can get control of its debts.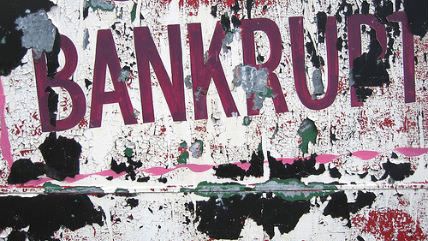 During a trip to Detroit in the 1980s, a cab driver gave me an ad hoc tour of some of the city's deteriorating neighborhoods. It was shocking even to someone who grew up in the Rust Belt. Things have gotten even worse in the ensuing decades.
There's a mini-revival downtown (by well-armed hipsters), but once-great Detroit is going to seed. Locals joke about "rural sprawl," as neighborhoods turn into vacant land. It can take an hour for police to show up to an emergency call. The infrastructure is collapsing. After Detroit declared bankruptcy, commentators wondered what went wrong. Many of us wondered what took so long.
"The evidence before the court establishes that for decades … the city of Detroit has experienced dwindling population, employment and revenues," explained Judge Steven Rhodes, in a Tuesday ruling giving bankruptcy the nod. "The city no longer has the resources to provide its residents with the basic police, fire and emergency medical services."
This was a landmark decision not because of any surprise about the fate of Detroit, with its $18 billion in debt. The big news is the judge ruled that pension rights, which have protections in the Michigan constitution, can be "impaired" under federal bankruptcy law. This could have nationwide impact if it becomes precedent.
"If it stands, this is huge," said Carl DeMaio, the former San Diego councilman and architect of the city's pension-reform initiative. DeMaio, now a congressional candidate, said his 2012 initiative (Proposition B) was designed to work around the existing court standard assuming that pensions couldn't be touched, even in bankruptcy. This ruling, he added, could lead to "municipalities lining up outside of bankruptcy court."
Broke California cities have been assuming that they cannot address what can be their biggest liability, pension debt. That's making it difficult to fix their long-term fiscal problems. Vallejo went bankrupt in 2008 but didn't touch pensions. Now, the city is in trouble again. A budget document from Stockton suggests that even after short-changing creditors and raising taxes, the city might struggle in a few years. The judge in that case hinted at what Rhodes said, that vested pension benefits are not protected in bankruptcy.
But Stockton, like Vallejo, chose not to take on the politically powerful California Public Employees' Retirement System, which says pensions are sacrosanct in all situations. They saw how CalPERS battled San Bernardino as it has tried to address pension debt in its bankruptcy. So pensions have remained the elephant-sized jar of red ink in every city's living room — until now.
"In California, our members' vested rights to their pensions are protected by the California constitution, statutes and case law," according to a CalPERS statement after Rhodes' decision. But the judge found the opposite – that federal bankruptcy law trumps state constitutions.
CalPERS called the decision "short-sighted," but some pension reformers see broad impact. "San Diego City workers will endure the same fate as Detroit's employees unless we take strong corrective action," wrote former city attorney and mayoral candidate Michael Aguirre in a letter to City Council. He told me the ruling could allow a reorganization that off-loads the more recent, unaffordable pension giveaways.
City attorney Jan Goldsmith scoffed at Aguirre's suggestion and said the city "isn't anywhere near that situation."
"Be careful what you wish for," he added, warning about unintended consequences of turning city budgets over to judges. He prefers focusing on local and state reform measures.
But former Orange County Treasurer Chriss Street thinks the Detroit decision could change everything. The unions have had little incentive to ever reform pension plans, he argued. If pension obligations are unsecured in bankruptcy, "union members can face a personal loss."
That changes the incentive, which is exactly what the pension-reform movement needs. We shouldn't have to wait for a city to crumble before it can get control of its debts.