Read Reason's Complete November 2013 Issue
The end of pot prohibition in Colorado, how to break an American city, the scientific case for decriminalization, and more.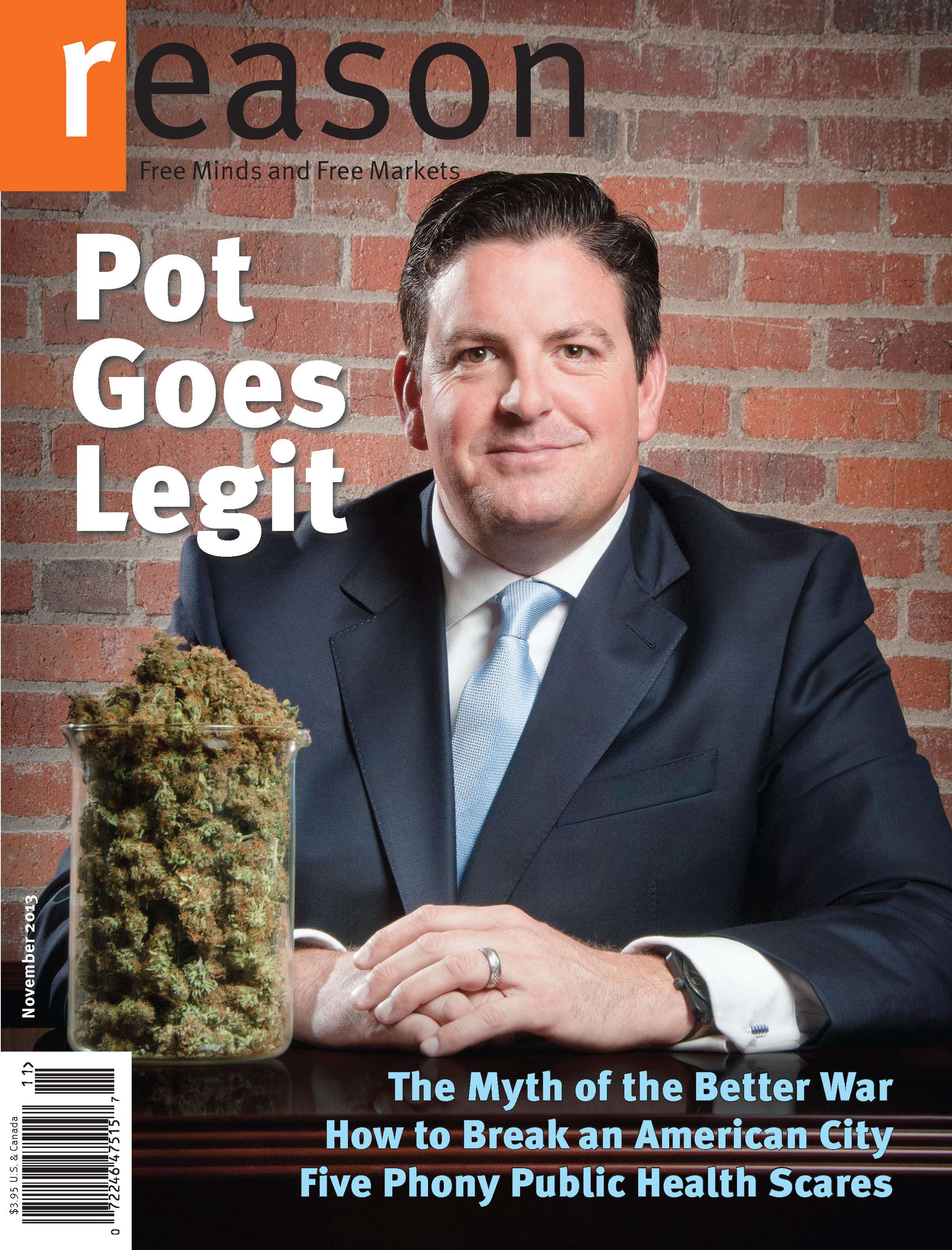 Our entire November issue is now available online. Don't miss: Jacob Sullum on what the end of pot prohibition looks like in Colorado; Steven Greenhut, Shikha Dalmia, Eric Boehm, Scott Shackford, and Ed Krayewski on how to break an American city; an interview with neuroscientist Carl Hart on the fundamental ignorance that shapes our national conversation about drug policy; plus our complete Citings and Briefly Noted sections, the Artifact, and much more.