Madison, WI Votes to "Allow" Airbnb Room Rentals: But First You Need to Get a Permit and Pay a Room Tax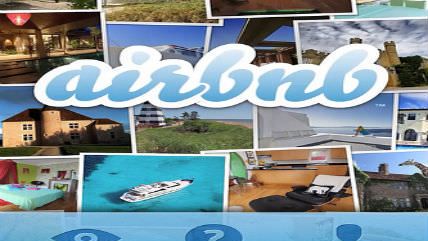 (Gustavo da Cunha Pimenta/Flickr)
Don't worry Madison residents—local politicians have taken on the scourge of cheap, easily accessible, unregulated rental housing units proliferating your city! On Tuesday, the Madison City Council voted to officially regulate the practice of renting out one's spare bedroom or couch through websites like Airbnb and VRBO.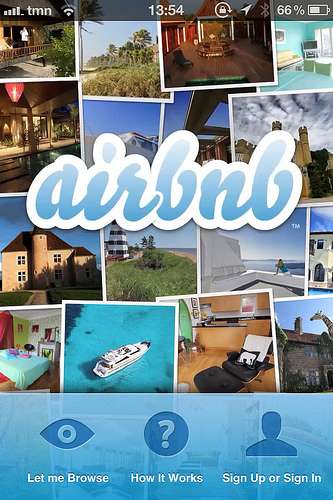 The practice—which has become increasingly popular in Madison despite existing in a legal gray area—will now be classified under a "tourist rooming housing" clause that makes it subject to similar regulation as Madison's hotels, motels, and bed-and-breakfasts.
According to the Wisconsin State-Journal, individuals looking to make some spare cash through the popular room rental sites will now have to obtain a city-issued permit and pay a room tax. The ordinance also requires rental rooms to be separated from other rental rooms and bed-and-breakfasts by at least 500 feet.
Additionally, Madison's ordinance requires that:
The rental home be the operator's primary residence and limits the property to 30 days of rental per year if the owner is not occupying the home while it's being rented. Homeowners are exempted from the day limit if they are home at the time of rental.
Although there is limited information beyond this about the specifics of the city ordinance, Wisconsin's Department of Health and Human Services published a breakdown of the state's requirements for "tourist rooming housing": hosts are required to pay permit fees ($300 for a one-time pre-inspection, $110 for an annual renewal, and a $749 charge for operating without these,) keep a guest registration book (to be available for inspection at any time), provide rooms of "sufficient size," and purchase a "restaurant license" if they wish to serve food, among myriad other regulations.
So why did Madison officials push for stricter rental room regulations? City Council Alderwoman Marsha Rummel, a staunch proponent of the new policy, said in a news release:
We [the Council] wanted… to give neighbors some say in the process. Many of us have heard concerns about safety and neighborhood integrity as short-term rentals proliferate.
According to news coverage of the ordinance, many of these safety concerns actually came from the owners and representatives of the local hospitality industry, many of whom have been vocal opponents of the alternative room rental arrangements.
Judy Frankel, the public relations and communications director at the Greater Madison Convention & Visitors Bureau, said to the Daily Page:
We know [Airbnb] exists and it's popular. A lot can be right about it, but there's also a lot that can be wrong. We have a lot of faith in our hotel partners. [But] not everyone is qualified to be a host or an ambassador.
In the Milwaukee-Wisconsin Journal Sentinel, several Madison-based bed-and-breakfast owners and representatives of Wisconsin lodging associations also expressed their concern that unlicensed rented out rooms were both risky to customers and unfair to the rest of the industry.
"Sometimes it's not a fair playing field," bed-and-breakfast owner, Liz Brown, said. She maintained that homeowners whose rooms are rented frequently enough to be considered bed and breakfasts should obtain the proper permits, undergo annual health and safety inspections and pay hotel room taxes.
One opponent of the ordinance, the CEO of a Madison-based business, said that he fears it could have a negative effect on a "budding entrepreneurial city."