California Slowly Unshackling Some Small Food Entrepreneurs
Do California's statewide cottage food law and the possible lifting of the regulatory burden on some farmers markets in the state signal a trend?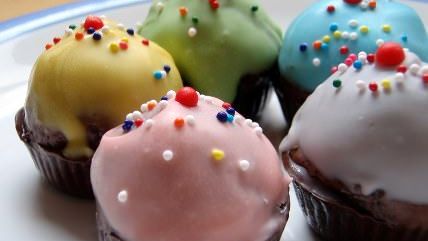 California is home to the best and worst of food laws in America. Many people view California as both the nation's culinary and agricultural leader, on the one hand, and on the other as its regulatory trendsetter on matters of food.
As I wrote in a 2010 law review article, The "California Effect" & the Future of American Food: How California's Growing Crackdown on Food & Agriculture Harms the State & the Nation, the state's growing regulatory climate "against food is worrisome across the country, too, since in addition to its place as the nation's breadbasket and culinary trendsetter, California is the country's cultural and regulatory bellwether."
Some of America's most innovative and important food trends have originated in cities like San Francisco and Los Angeles. Yet the latter banned the construction of new fast food restaurants in parts of the city in 2008, and the former banished toys from Happy Meals in 2011. Statewide laws are no better. The state's reviled foie gras ban took effect last year, and lawsuits enabled under Proposition 65, which requires ubiquitous warnings on products of all sorts throughout the state, have targeted grocers and restaurants across the state for years.
Against this significant backdrop of bad news is some good news for small food entrepreneurs in the state.
The state's cottage food law, which took effect earlier this year, appears by any count to be a tremendous success.
Jacqueline Hernandez, owner of the cottage food business Sweet Escape Cupcakes, exemplifies the law's impact.
As the Los Angeles Wave reports, Hernandez works two jobs on weekdays and spends her weekends baking nearly four-dozen types of cupcake and cakes at home that she sells online and to local restaurants.
Sweet Escape has been such a success that Hernandez hopes to open a storefront shop soon.
That's exactly the sort of story that advocates argued the law would write in the state.
That might not have been the case. As I noted here a couple years ago, cottage food laws are often far from perfect.
How does California's cottage food law rank?
An August 2013 Harvard Food Law & Policy Clinic report on cottage food laws around the country found that 41 states had such laws in place. According to the Clinic's report, California's law permits some of the broadest cottage food sales in the country—including to restaurants and other retail establishments and at farmers markets.
While California's cottage food law has been an immediate success, the state has a less-than-perfect track record when it comes to facilitating another important venue for small food entrepreneurs—farmers markets.
While California boasts more farmers markets than any other state, its farmers market regulations are imperfect.
For example, a 2012 report on state farmers market regulations around the country, authored by the same Harvard clinic and commissioned by the nonprofit I lead, Keep Food Legal, found California is one of several states that permit local government to enact regulations more stringent than those mandated at the state level.
One county that's chosen to enforce regulations above and beyond those required by the state is San Diego.
The county requires individual vendors at each certified farmers market to go through a licensing process.
But that may be changing.
County Supervisor Dianne Jacob calls the requirement "time-intensive and onerous" and has suggested instead that only a market manager be subject to the permit requirement, reports ABC 10 News.
That might be but a small victory in the greater scheme of food regulation in California. But along with the state's cottage food law, it shows that the state is capable not just of recognizing the needless regulatory encumbrances that strict food laws place on its entrepreneurs but also of relieving some of those burdens. That's a trend that's noteworthy anywhere—but especially so in California.