Infamous UC Davis Pepper Spray Cop Given $38,000 in Worker's Comp for His 'Suffering'
It's more than his victims individually get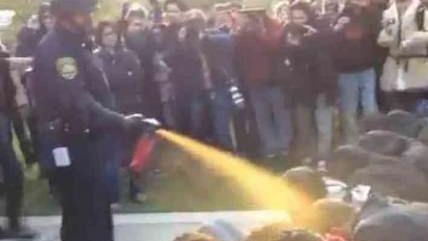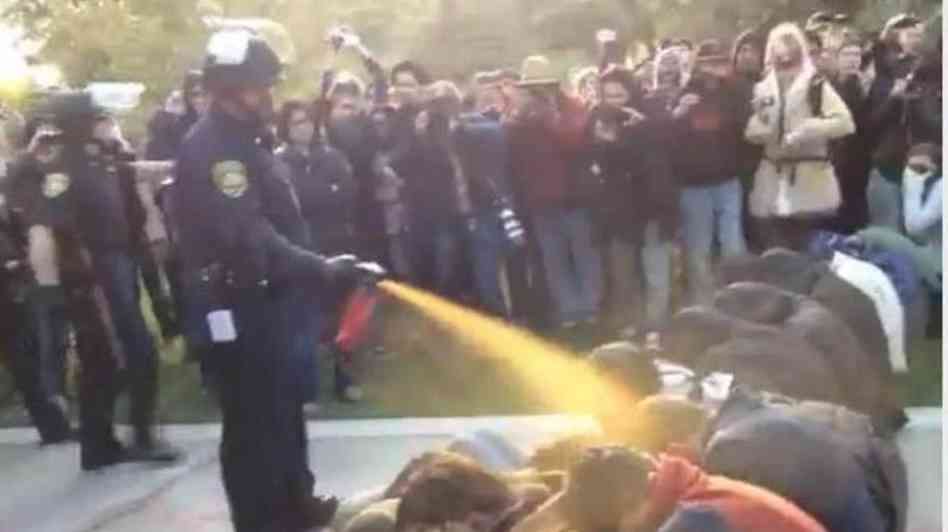 Lt. John Pike, the infamous college cop who pepper-sprayed a bunch of college demonstrators right in the face, has been paid off for all his emotional suffering that resulted from people not being very happy about his policing tactics. From the San Francisco Chronicle:
A former UC Davis police officer whose pepper-spraying of protesters gained worldwide notice thanks to a viral video has been awarded more than $38,000 in workers' compensation from the university for suffering he experienced after the incident.

Former police Lt. John Pike, who gained a degree of infamy for his role in the incident, was awarded the settlement Oct. 16 by the state Division of Workers' Compensation Appeals Board. The claim "resolves all claims of psychiatric injury specific or due to continuous trauma from applicant's employment at UC Davis."
His police union claims he received more than 17,000 angry e-mails and 10,000 texts in response to the video of him spraying the protestors going world-wide. The Chronicle notes that the college settled with the protesters to the tune of $1 million split among them all, which means the protesters are getting less each for getting pepper sprayed by Pike than Pike is getting for spraying them.
(Hat tip to Americablog)