Iran's New Culture Minister Denounces Past Censorship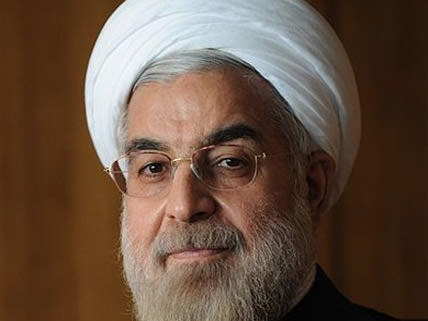 Adding credence to the claims that Iran's current leadership is moving in a more moderate direction, one Iranian official recently denounced the level of censorship carried out by the previous administration.
Radio Free Europe/Radio Liberty (RFE/RL) reports that executive Cultural Minister Ali Jannati criticized the apparently inconsistent and ill-conceived black-listing of books that took place under former-President Mahmud Ahmadinejad:
Jannati said he had reviewed some of the titles that the administration of former Iranian President Mahmud Ahmadinejad censored and concluded that in many cases, censors had objected to "irrelevant" issues.

He also said in many instances censors had based their decisions on personal opinions, and added that the reviewers lacked the necessary expertise.
RFE/RL points to cases during the Ahmadinejad administration, such as one poet who had all but two pages of a book censored. Even classical books of national significance were banned in an attempt to eliminate "material deemed immoral, anti-Islamic, or politically sensitive."
Jannati, who joined President Hassan Rouhani's administration in August, went so far as to say that Ahmadinejad's censorship was so vigorous that religious writings were at risk, "If the Koran hadn't been sent by God and we had handed it to book censors, they wouldn't have issued permission to publish it and would have argued that some of the words in it are against public virtue." The official state religion, as well as 90 percent of the population, is Shitte Islam.
Nevertheless, there are limits to the the Rouhani administration's more moderate tendencies. Jannati does not believe in complete freedom of the press. He questioned, "How can we allow some problematic books to poison the society?"
This may not be enough for the nation's writers and publishers. According to RFE/RL, "many have spoken out against the rules, warning that censorship has caused a decline in the number of books published in Iran and in readership levels." Over 200 writers and publishers signed an open letter to the culture minister requesting that the government stop telling them how to conduct their businesses.