Bankrupt Stockton Pins Hopes on Tax Increase, Not Pension Reform
Tax increases worked so well for Detroit, right?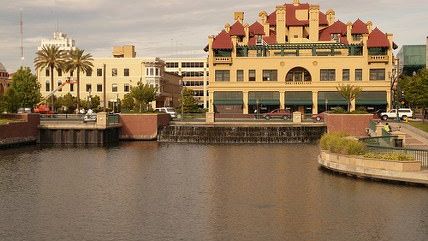 (calwest / Foter / CC BY-NC-ND)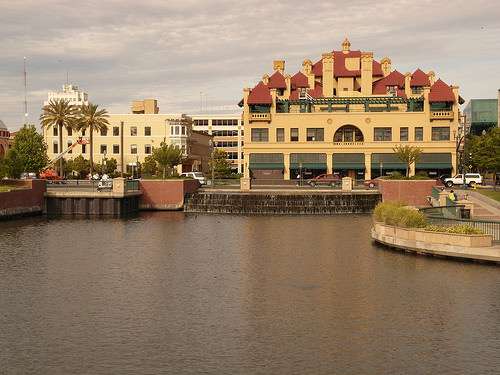 Stockton, Calif, leaders have confirmed their bankrupt city will go the route of Vallejo and will navigate its way out of bankruptcy without modifying its public pension program. Dan Walters discusses the situation in his column for the Sacramento Bee today:
Bob Deis, the city manager of insolvent Stockton, is proud of fashioning a bankruptcy plan that avoids cuts in city workers' pensions.

Insurers of the city's bonds had demanded that pensions be on the table but appear to have backed off and accepted a multipart deal that includes stretching out some payments and taking over a building that would have become Stockton's City Hall.

Were pensions to be reduced, Deis says, "There'll be a mass exodus of those employees, and we won't be able to fill those positions."
Yes, but what's the down side, Bob? (Thank you and be sure to tip your server!) Stockton's plan is very much dependent now on voters approving a 3/4-cent sales tax increase in November. One-third of the revenue from the tax increase would go into the general fund. The rest will go to public safety to restore cut public safety jobs.
City leaders and Stockton's newspaper may be sold on this tax increase solution, but some residents have come out and said they don't trust the city to spend the money on what they say they'll spend the money on.
Walters also made note of how Vallejo's bankruptcy reorganization has worked out for them after they failed to rein in pension obligations. For those who missed the Reuters piece last week: It didn't. Pension costs are now consuming even more of their budget than it did after leaving the bankruptcy, taking up 18 percent of the city's general fund, and Vallejo is seeing new deficits.
In March, Steven Greenhut noted Stockton's plum deals for city workers and its reluctance to scale back benefits. Below, Reason.tv on Stockton's bankruptcy:
And check out Reason's November issue for analyses of other failing cities like Detroit, San Bernardino, Calif, Harrisburg, Pa., Trenton, N.J., and Chicago.