UPS Worker Suing Teamsters Over Union Dues, He's Not Even a Member
Right to work law gives him the option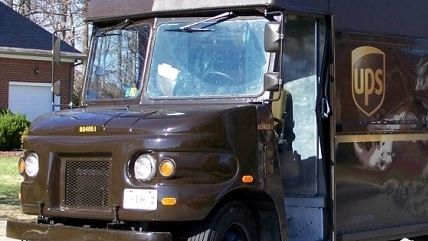 (William Grimes/Wikimedia)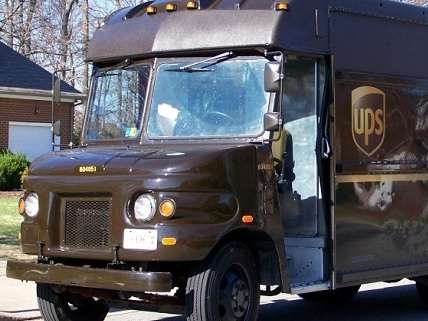 Unions probably fought the passage of Michigan's right-to-work law earlier this year specifically to avoid situations like this. Via the Grand Rapids Press:
Gary Frost of Grand Rapids informed Teamsters Local 406 that he wanted to revoke his dues deduction, and opt out of union dues under new right-to-work laws.

Frost was told by union officials he would have to wait for a "union-designated 'window period'" before he could stop paying dues, the National Right to Work Legal Defense Foundation said in a statement.

The union hasn't provided Frost with a copy of his dues deduction authorization or told him when the "window period" will expire, the foundation said.

Frost filed an unfair labor practice charge against the union with the National Labor Relations Board. The foundation is providing free legal assistance.
The Teamsters' bargaining agreement (a right!) with UPS expired in August, opening the door for Frost to opt-out of paying dues, if not the "window."
Michigan became the 24th state to enact a right-to-work law last December. Unlike some other states, Michigan's law preserved the privilege of collective bargaining for private and public sector unions. It did, however, ban the "closed shop," which allows union membership to be a condition of employment in some workplaces.
Shikha Dalmia made the libertarian case for right-to-work laws, which seek to alleviate the burden placed by the federal government in the Wagner Act, here. More Reason right-to-work laws here.