Send a New York City Criminal to College Instead and Save Money
The Big Apple pays a ton to keep its inmates locked down, and some are trying to disguise where the real costs are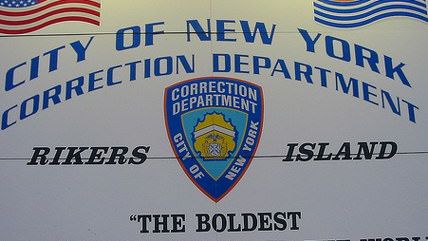 (peterkreder / Foter / CC BY-NC-SA)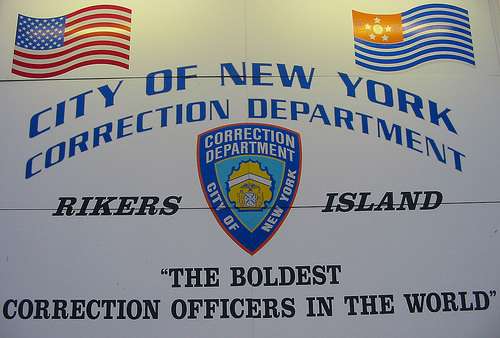 Prison is crazy expensive in New York City – perhaps another reason to celebrate the end of stop-and-frisk and call for the end of the drug war. Some want to lay the blame of the cost to shuttle prisoners back and forth to Rikers Island and the various expenses of keeping such an unusual prison open, but there's more than that. The Associated Press reports:
New York is indeed an expensive place, but experts say that alone doesn't explain a recent report that found the city's annual cost per inmate was $167,731 last year — nearly as much as it costs to pay for four years of tuition at an Ivy League university.

They say a big part of it is due to New York's most notorious lockup, Rikers Island, and the costs that go along with staffing, maintaining and securing a facility that is literally an island unto itself.

"Other cities don't have Rikers Island," said Martin F. Horn, who in 2009 resigned as the city's correction commissioner, noting that hundreds of millions of dollars are spent a year to run the 400-acre island in the East River next to the runways of LaGuardia Airport that has 10 jail facilities, thousands of staff and its own power plant and bakery.
But after letting Horn go on (and pointing out that New York City does pay much more per prisoner than Los Angeles and Chicago), only then does the Associated Press note that according to the Department of Corrections, the brunt of the cost is to pay employees, 86 percent in fact:
Nick Freudenberg, a public health professor at Hunter College, said the latest city figures show that declining incarceration rates haven't translated into cost savings.

In 2001, when the city had 14,490 inmates, the full cost of incarcerating one inmate at Rikers Island for a year was $92,500, or about $122,155 adjusted for today's dollars — that means the city spent $45,576 more in 2012 than it did 11 years ago.
The above paragraphs were buried down toward the end of the story, as is the fact that many prisoners have to wait ages, even years to see trial in New York City. Earlier in September, WNYC made note of the case of Donovan Drayton, who was arrested for murder at age 19 and waited for five years for his trial. He was found not guilty.
WNYC reported:
Over the past decade, as New York City's backlog of felony cases has grown, so too has the time defendants are spending behind bars before trial. The average pretrial detention in a felony case was 95 days in 2012 — up 25 percent from a decade earlier, despite a drop in new felony cases, according to a recent report from City University of New York researchers. And some defendants spend significantly longer behind bars. Of the people who spent time in jail during 2012, about 3,200 were behind bars for a year or more awaiting their day in court, according to city data.