The NSA: Master of Social Networking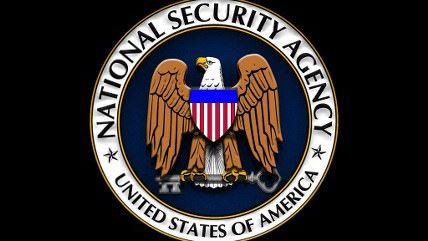 So when Edward Snowden first began leaking information about all that data the National Security Agency has been gathering on Americans, the defensive talking points said, "This is just metadata. Nobody is reading your e-mails or listening to your calls." Privacy experts responded by warning that there is a lot that can be learned about you by the significant amount of data out there that doesn't include actual communications.
This weekend the New York Times published more information from Snowden's leaks that detail exactly why they were correct to be concerned. The feds are taking database data about certain Americans and putting together as much information as they can:
Since 2010, the National Security Agency has been exploiting its huge collections of data to create sophisticated graphs of some Americans' social connections that can identify their associates, their locations at certain times, their traveling companions and other personal information, according to newly disclosed documents and interviews with officials.

The spy agency began allowing the analysis of phone call and e-mail logs in November 2010 to examine Americans' networks of associations for foreign intelligence purposes after N.S.A. officials lifted restrictions on the practice, according to documents provided by Edward J. Snowden, the former N.S.A. contractor.

The policy shift was intended to help the agency "discover and track" connections between intelligence targets overseas and people in the United States, according to an N.S.A. memorandum from January 2011. The agency was authorized to conduct "large-scale graph analysis on very large sets of communications metadata without having to check foreignness" of every e-mail address, phone number or other identifier, the document said. Because of concerns about infringing on the privacy of American citizens, the computer analysis of such data had previously been permitted only for foreigners.

The agency can augment the communications data with material from public, commercial and other sources, including bank codes, insurance information, Facebook profiles, passenger manifests, voter registration rolls and GPS location information, as well as property records and unspecified tax data, according to the documents. They do not indicate any restrictions on the use of such "enrichment" data, and several former senior Obama administration officials said the agency drew on it for both Americans and foreigners.
The justification for this behavior, according to an NSA spokeswoman, is the 1979 Supreme Court ruling that phone call records have no expectation of privacy, even though much of this data they're gathering has nothing to do with phone calls.
Follow this story and more at Reason 24/7.
Spice up your blog or Website with Reason 24/7 news and Reason articles. You can get the widgets here. If you have a story that would be of interest to Reason's readers please let us know by emailing the 24/7 crew at 24_7@reason.com, or tweet us stories at @reason247.