Venezuelan Government Seizes Toilet Paper Factory To Fight Scarcity in Socialist Utopia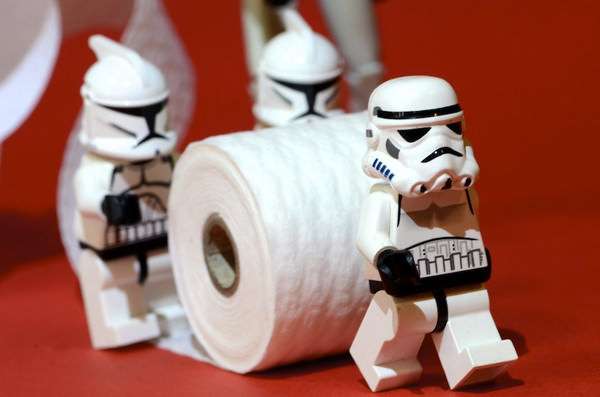 This weekend, the government of Venezuela ordered the temporary takeover of a toilet paper factory to combat shortages of the product. The nationalization is led by a state agency called Sundecop, which oversees price controls. According to Reuters, the agency is stationing National Guard troops for 15 days at factory owned by paper production company Manpa.
Sundecop stated that it is the "state's obligation to ensure a steady supply of basic goods for the people," and that Manpa violated the peoples' right to access toilet paper. CNN writes that "in Caracas, for instance, long lines are common whenever new rolls come in."
Successor to the late Hugo Chavez, President Nicolas Maduro created a new government agency this month, called "The People's Defense from the Economy," according to CNN. Vice President Jorge Arreaza explained that its goal is to redistribute scarce goods like toilet paper in order to "defeat the economic war that has been declared in the country."
Earlier this year, Commerce Minister Alejandro Fleming stated his belief that the price controls set in 2003 by late-President Chavez are not to blame for shortages of basic toiletries. Rather, it is the private sector hoarding products and holding Venezuelans hostage in their own bathrooms. "There is no deficiency in production, but an excessive demand generating purchases by a nervous population because of a media campaign," said Fleming.
The Venezuelan government has taken various measures in recent months to deal with the shortage. In May, officials approved a $79 million credit to import 50 million rolls of toilet paper and other basic necessities for its 29 million citizens. Weeks later, the police turned to a different tactic, raiding a warehouse and redistributing rolls to low income neighborhoods.
Some entrepreneurs have found a niche in the scarcity, such as Jose Augusto Montiel, who developed a smart phone application that alerts users to the availability of toilet paper and other scarce goods in Venezuela.