Texas Food Deregulation Helps the Little Guy
In recent years, Texas has improved the regulatory climate for craft beer, small home food entrepreneurs, and farmers markets in the state. Can the trend continue?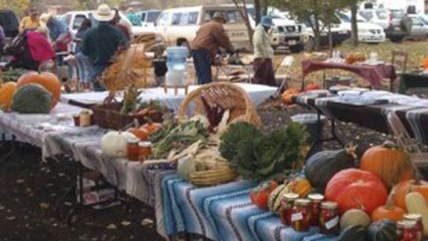 Last week marked the debut of a new Texas law that will allow vendors at farmers markets to offer food samples and cooking demonstrations to their customers.
If you prefer to treat this as purely good news, be my guest.
But if you're left to wonder something along the lines of, Why the hell didn't Texas law permit vendors to offer food samples and cooking demonstrations in the first place?, then you and I are largely on the same page.
Still, there are two larger points worth making here. First, Texas is hardly alone in having such inane laws on the books. Second, Texas is actually taking major steps to deregulate food sales in the state.
As for the first point, a report commissioned by the nonprofit I lead, Keep Food Legal, and published last year by the Harvard University Food Law and Policy Clinic, found regulations pertaining to farmers markets in several states increased the costs for vendors but provided little if any additional benefit to consumers.
Two years ago I blogged here about a New York State law that effectively served to bar cheesemongers selling at farmers markets from providing potential customers with samples or even cutting cheese to order.
At the time, New York farmers and other vendors lamented that the law would put them out of business by "subjecting them to similar rules as delis or grocery stores," requiring them to have access to running water–an exceedingly difficult and costly proposition for someone selling cheese on the street from atop a folding table.
The controversial New York State law was temporarily rescinded and became the subject of state hearings. The New York law apparently is no longer in force.
Unfortunately, though, it appears the new Texas sampling law may be in the crosshairs of state public health regulators.
"As delicious as those samples may be, health officials are saying the sampling and cooking in farmers markets could be harmful," reports news station KXXV. "This has prompted discussion about possibly regulating farmers markets just like restaurants come 2014."
That would be a terrible step backwards for farmers market vendors and their customers–and for a state that deserves lots of credit for being perhaps the best in the nation in recent years at deregulating food sales by small producers.
I've written recently about tangible steps Texas has taken to deregulate craft beer sellers and other brewers.
The Texas state legislature also deserves credit first for passing a Cottage Food Law and then for revising and improving the law. As I've noted previously, some Cottage Food Laws, state laws permitting people to sell some foods prepared in their homes, are better in theory than in practice. Texas legislators got their state's law wrong the first time around, but then found ways to improve it.
But Texas can still do more.
As I noted in my craft beer column, for example, even after its most recent reforms, the state still does not allow breweries to sell to-go beer growlers to customers.
Texas's deregulatory climate is great for small food businesses and their customers. The state legislature has shown that it can strike down or revise bad laws and pass good ones. Let's hope that trend continues.