From Colorado? Like Pot? Want To Be on the Cover of Reason?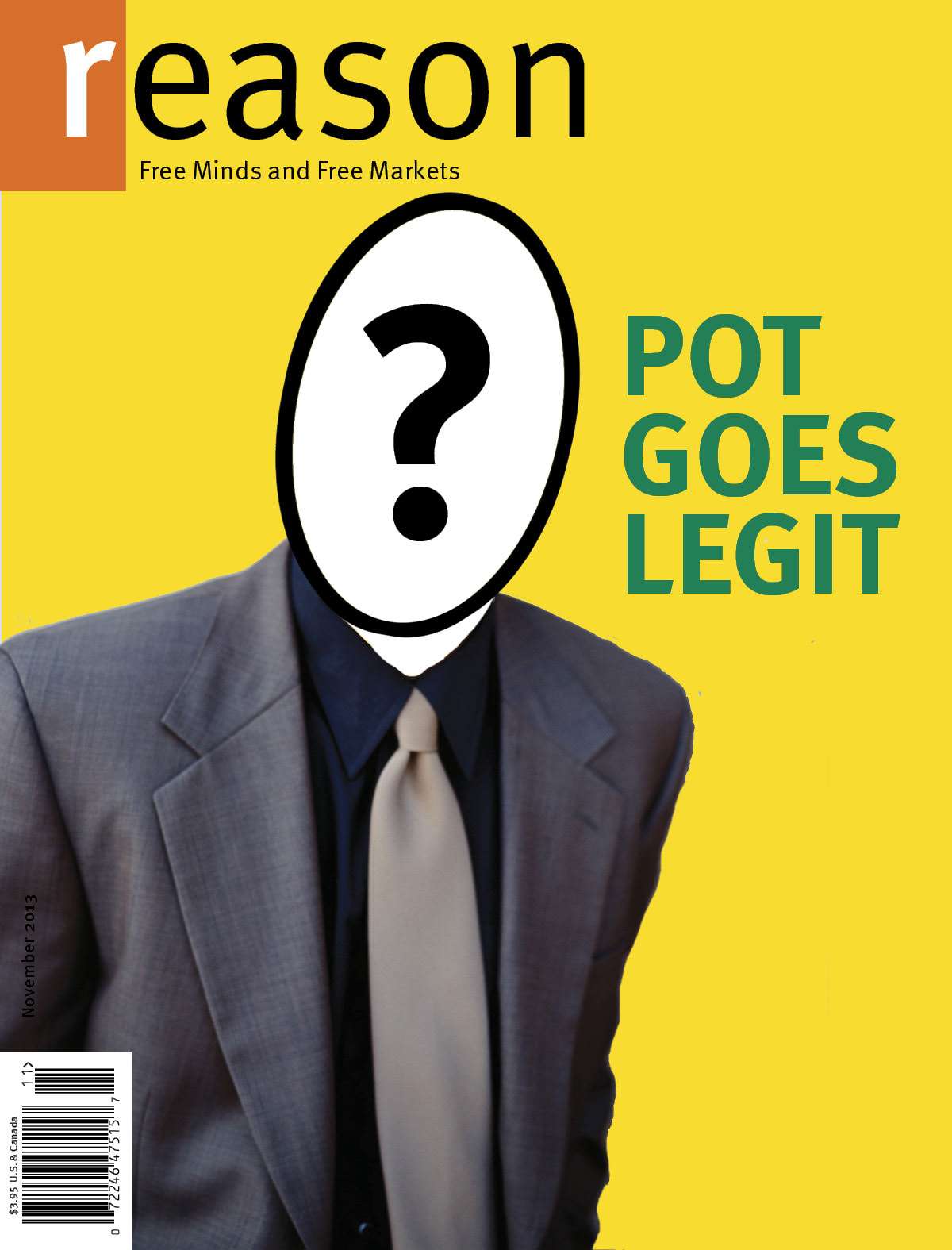 We're looking for Reason magazine's next cover girl or boy!
The next issue of Reason will feature a story by our own Jacob Sullum on the progress of marijuana legalization in Colorado.
We are looking for reasonably photogenic humans who:
live in Colorado
are legal pot growers, distributors, or customers.
Here's the catch: The headline of the story is "Pot Goes Legit." So we're not looking for pictures of hilarious stoners with Bob Marley posters in the background.
Quite the opposite. To win, you'll need to be willing to expose your respectable side to the world.
Send us selfies where you are smoking, growing, or just possessing marijuana while looking otherwise ordinary. You should be in a suit, surrounded by a white picket fence, or petting your dog in an armchair with no visible springs. Bourgeois. Businesslike. You get the idea.
As always, subscribers will see this cover first, so why not take this opportunity to sign up for Reason magazine on dead tree today!
Post your pics and a short version of your story to our Facebook page, or drop me an email.
Professional quality photos are welcome and will earn brownie points with our secret panel of judges, but iPhone snaps are just fine—we can send out a photographer to get magazine-quality shots.
Deadline: Thursday, August 22.
Fine print: You should be willing to sign a model release granting us the rights to your image. The only compensation for winners is bragging rights. If all of you guys and gals just wind up looking like a bunch of scruffy, red-eyed stoners, we reserve the right to declare everyone a loser and use an alternate image.