Police Departments Taking DHS Tanks and Gear "Are Building a Domestic Army," Warns Retired Marine Colonel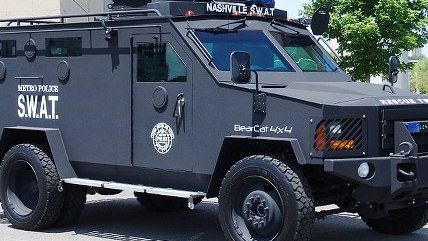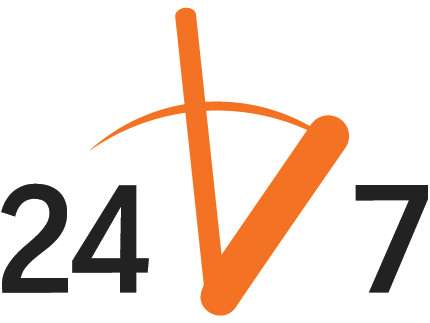 Concord, New Hampshire, officials are still debating the wisdom and public saleability of taking Department of Homeland Security money to acquire a Bearcat armored vehicle for the local police department, as noted last month by Brian Doherty. As part of the application to DHS justifying the need for what has been called, only a bit hyperbolically, a tank, the police department warned of challenges it faced in the form of "Groups such as the Sovereign Citizens, Free Staters and Occupy New Hampshire." Sounding off at a public hearing on the issue, retired Marine Corps Colonel Peter Martino picked up on that sort of message and cautioned, "We're building a domestic army…because the government is afraid of its own citizens."
Martino pointed, too, to other standardized equipment supplied to police departments by DHS and identical to the gear he used in combat zones, except for the color.
From Free Keene:
"We're building a domestic army" – In this video by Bikerbill, a Marine Corps Colonel named Peter Martino speaks out against police militarization at the Concord BEARCAT hearing:
Says Martino, "the last time more than ten terrorists were in the same place at one time was September 11, and all these vehicles in the world wouldn't have prevented it, nor would it have helped anybody."
With regard to the DHS funds, he closed with, "my wife always told my kids, there's always free cheese in the mousetrap."
Free Keene notes that this is apparently the same Peter Martino who was a whistleblower in a case involving fraud in ArmorGroup International's bid to provide security for the U.S. embassy in Kabul, Afghanistan.
Follow this story and more at Reason 24/7.
Spice up your blog or Website with Reason 24/7 news and Reason articles. You can get the widgets here. If you have a story that would be of interest to Reason's readers please let us know by emailing the 24/7 crew at 24_7@reason.com, or tweet us stories at @reason247.