Cops Enter Home Through Window, Shoot Two Dogs; Saw a Footprint on a Bucket While Looking For an Unidentified Suspect
One dog had to be euthanized, the other survived, no suspect was ever found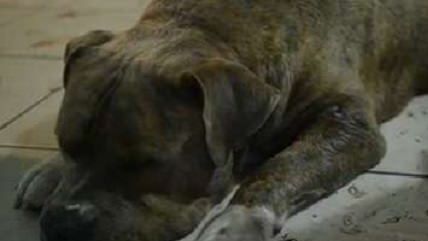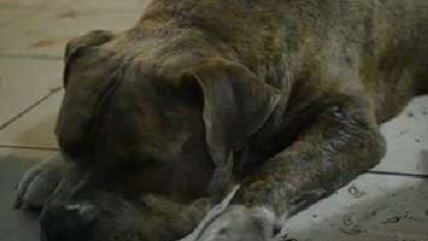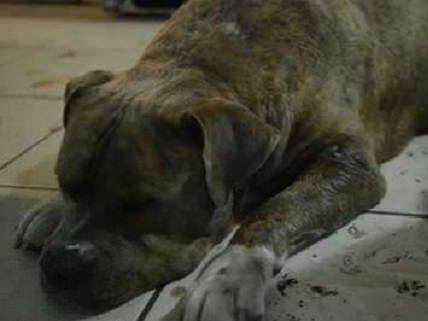 Who needs a warrant when you have "exigent circumstances"? Police in Florida say they were looking for an unidentified gun-toting suspect they believed sometimes hung out at the home they ended up entering into and shooting two dogs, a pitbull and a bulldog mix. From the Pensacola News Journal:
While checking the perimeter of the home, deputies found an upside-down bucket with a footprint on it beneath an open window, indicating a possible unlawful entry into the home, the release says.

"Repeated attempts were made to get someone to open the door, with no success," the release states. "Deputies entered the house through the open window in an effort to locate the suspect and to assure the safety of the occupants."

How many deputies came in through the window is not clear.
Police say one of the dogs became "aggressive" and "bit at" one of the officers so he "shot in self-defense." The second dog responded to the aggression by running toward the officer, so, police say, "[f]or personal safety, he shot the second dog."
The residents of the home say that's not how it happened:
[Cristina Moses] said she and her fiance [Travis Nicholas] were asleep when they heard a commotion and the dogs inside the bedroom with them started barking.

"I opened the door and there were six police officers pointing guns at me and flashlights, saying 'Show me your hands. Get on the ground,' " Moses said.

"I went to the ground when they told me to and then they said, 'Is there anybody else in the room?' and Travis said 'Yes, I am,' and they put him on the ground, told him 'Show me your hands. Show me your hands.' "

At that point, Moses and Nicholas said, officers pulled them onto the ground of the hallway, cuffing Nicholas, and placing their boots on the couple's backs and arms.

"The cops threw Cristina on the ground, cussing," Nicholas said. "It was obvious that I'm not armed because I'm in my boxers."

The couple said that as they were lying on the ground, a deputy went back into the bedroom.

"And I'm in the doorway so I can see into the bedroom, and I see him shooting across the bed … to my dogs that are on the opposite side of a queen-sized bed," Moses said.

"I heard five shots go off. Around the third shot, I hopped up and I went 'No stop. No.' And he continued to fire a couple more shots after that," she said.
The thirteen-month-old pitbull had to put down because of her injuries but the three-year-old bulldog mix survived.
The unidentified suspect, meanwhile, was never found, although police say one of the witnesses said the name of the gun-toting man was named "Travis". The unidentified suspect allegedly interrupted another argument, and the man involved in that argument was arrested for aggravated assault.
h/t dosguide