NSA Sucks Up "Nearly Everything" You Do on the Internet and Makes it Conveniently Searchable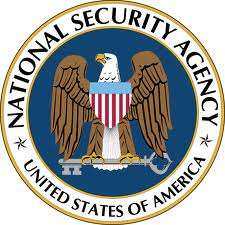 President Obama may have counter-programmed journalist Glenn Greenwald's scheduled testimony to Congress about NSA surveillance, forcing cancellation of an informal hearing featuring him and representatives of the ACLU and the Cato Institute, but it's OK — he's still getting the word out. His latest Guardian piece featuring revelations from Edward Snowden reveals that the NSA gathers "nearly everything a user does on the internet" and makes it available in a convenient, easily searchable database.
First, a caveat. As I write, members of the Senate Judiciary Committee, in a hearing on surveillance issues, are busily denying that surveillance data collection is so wide-ranging and readily searched as Snowden and Greenwald claim.
That said, Greenwald writes at the Guardian:
[T]raining materials for XKeyscore detail how analysts can use it and other systems to mine enormous agency databases by filling in a simple on-screen form giving only a broad justification for the search. The request is not reviewed by a court or any NSA personnel before it is processed.

XKeyscore, the documents boast, is the NSA's "widest reaching" system developing intelligence from computer networks – what the agency calls Digital Network Intelligence (DNI). One presentation claims the program covers "nearly everything a typical user does on the internet", including the content of emails, websites visited and searches, as well as their metadata.

Analysts can also use XKeyscore and other NSA systems to obtain ongoing "real-time" interception of an individual's internet activity.
This not only vasts a fascinating light on what our government claims to be doing for us and is actually doing to us. And it adds urgency to the administration's brand new policy of living up to promises to tell criminal defendants when evidence gathered through such surveillance is being used against them.