95-Year-Old Dies After Cops Taze, Shoot Him With Bean Bag Rounds
After tasing him first.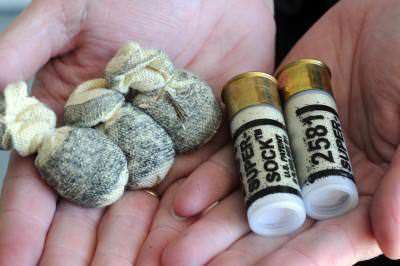 On Friday, Chicago police responded to calls from a senior citizen community about a belligerent resident. John Warna, 95, was behaving in a "combative" manner, according to the Chicago Tribune. He was being taken involuntarily by a private ambulance company from The Victory Centre of Park Forest, the seniors' facility where he lived.
Apparently, the Warna was using several household items as weapons to fight off the staff. The Chicago Tribune writes that "when police arrived, Warna was threatening staff and paramedics with a metal cane and a 2-foot metal shoehorn." The officers told him to let go of his cane and shoehorn. He obeyed, but instead picked up what the officers described as a "12-inch butcher type kitchen knife."
The standoff escalated when the officers could not convince Warna to drop the knife. According to the Tribune:
Police continued to demand that Warna surrender and follow their orders and eventually used a Taser on him. That failed to subdue him and he continued to threaten others, the release said. Police then fired bean bag rounds at the man to get him to drop the knife and surrender. He did so and was taken into custody.
E-News Park Forest, a local online media outlet, explains the officers' decision to use "less than lethal bean bag rounds," because they believed they could make Warna "drop the knife without causing serious injury."
The 95-year-old "was conscious and talking to officers and staff" after the confrontation ended. Warna was taken first to St. James Hospital and then to Advocate Christ Medical Center. He was pronounced dead at 2:30 a.m.
An autopsy will be performed in order to determine the exact cause of death, and according to several reports, Illinois officials in the Police Public Integrity Unit plan to investigate the case.