Former President Carter Throws Support Snowden's Way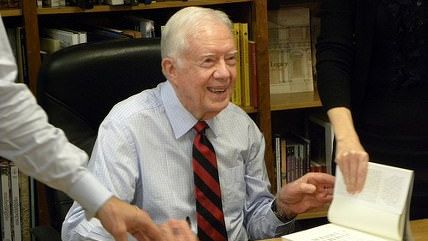 (Talk Radio News Service / Foter / CC BY-NC-SA)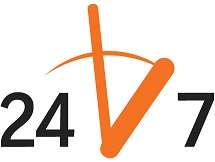 According to German newspaper Der Spiegel, former President Jimmy Carter threw his support behind National Security Agency surveillance leaker Edward Snowden. Carter apparently did so at a private event in Atlanta, which means his comments have been translated into German and then back into English. The Huffington Post notes:
Former President Jimmy Carter announced support for NSA whistleblower Edward Snowden this week, saying that his uncovering of the agency's massive surveillance programs had proven "beneficial."

Speaking at a closed-door event in Atlanta covered by German newspaper Der Spiegel, Carter also criticized the NSA's domestic spying as damaging to the core of the nation's principles.

"America does not have a functioning democracy at this point in time," Carter said, according to a translation by Inquisitr.

No American outlets covered Carter's speech, given at an Atlantic Bridge meeting, which has reportedly led to some skepticism over Der Spiegel's quotes. But Carter's stance would be in line with remarks he's made on Snowden and the issue of civil liberties in the past.
The quotes don't appear to be verified independently of Der Spiegel as yet, but Carter did tell CNN that the invasion of Americans' privacy has gone too far and that the secrecy surrounding the NSA's surveillance program was too excessive.
Follow this story and more at Reason 24/7.
Spice up your blog or Website with Reason 24/7 news and Reason articles. You can get the widgets here. If you have a story that would be of interest to Reason's readers please let us know by emailing the 24/7 crew at 24_7@reason.com, or tweet us stories at @reason247.