Federal Judges Relaxed Rules for New York City on Responding to Lawsuits Against Police
Running out the clock?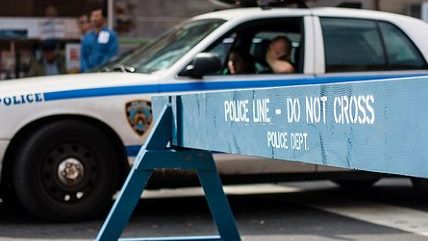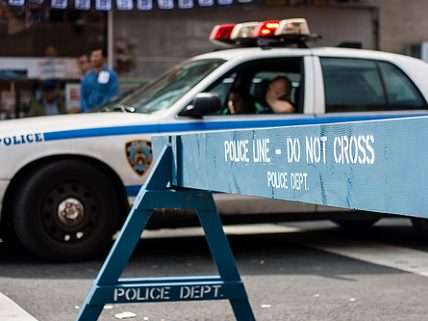 The New York Police Department faces a lot of lawsuits; claims against the department went up 71 percent between 2001 and 2010, and in that year the city paid out $135.8 million in settlements.
The next year, in an effort to "promote the just, speedy and inexpensive resolution" of lawsuits filed against the NYPD in the Southern District of New York (covering Manhattan and the Bronx), a panel of judges adopted new rules for police lawsuits. The New York Times reports:
Under the plan, which was created by a subcommittee overseen by Judge Paul A. Crotty, a former head of the New York City Law Department, the city has been given 80 days to respond to lawsuits, rather than the 21 days allowed by standard federal rules. While the city is required to produce some evidence quickly, most of it is postponed, and all discovery can be halted if a defendant moves to dismiss the suit.

Plaintiffs are required to authorize the release of medical records and sealed arrest records related to the lawsuit. They must also provide a list of all previous arrests, sealed or unsealed, although the city is only obliged to turn over indexes of previous complaints about officers that are similar to those in the lawsuit or that could raise questions about the officer's credibility.

In addition, the rules provide for the automatic adoption of a protective order that allows any party to designate certain evidence as confidential. Lawyers are permitted under the rules to ask that a case be exempted from the plan, but judges may deny those requests.

If a case is not settled within three months of the city's initial response, both sides are required to attend a mediation session. And if there has been no resolution at the end of the plan's process, which lawyers said can take about six months, cases proceed with full discovery.

The plan does not apply to some cases, including those seeking reform or injunctive relief.
The judges are deciding whether to keep , change, or abandon the new rules and taking comments from lawyers. According to the Times, city officials are pushing for the" temporary" plan to be made permanent, citing that more cases have been settled with city lawyers spending fewer time, on average, on those cases, while the NYCLU is pushing for the court to release more data about processed lawsuits and allow time for public comment. The Times also illustrates how the rules make it easier to keep the identity of cops accused of brutality concealed. Read the whole thing here.