Sign Up Today? 8 Actual Ways that Government Officials Say They Might Advertise Obamacare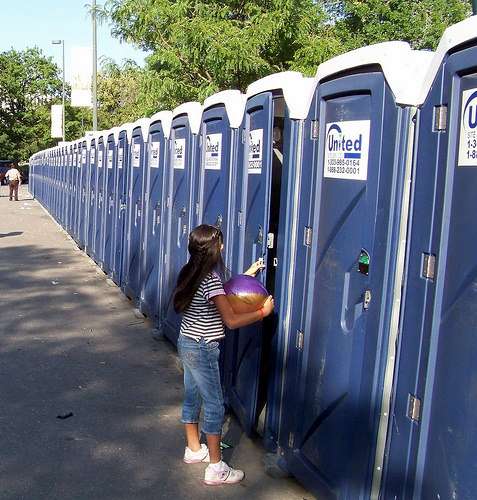 Obamacare's health insurance exchanges are set to start enrolling people in insurance coverage in October. But in advance of the opening, government officials are looking for ways to advertise the law, largely to the uninsured young people who are considered crucial the law's success. Some of the ideas they've mentioned are, well, rather unexpected. Here are eight ways that government officials have actually considered advertising Obamacare:
1. Marketing partnerships with professional basketball. "The Obama administration has reached out to the NBA about a potential marketing partnership to promote the health law," according to Politico. This game sponsored by Obamacare?
2. Obamacare-related plot revisions to network television shows. "California has signed a $900,000 contract with Ogilvy Public Relations Worldwide to market its exchange," according to Governing. "Some of the ideas the group has explored are rather nontraditional: How about a reality show chronicling the struggles of people living without health insurance, with the occasional plug for the exchange? What about writing the exchange into plotlines for primetime shows like 'Modern Family' or 'Grey's Anatomy'?" Plot twist idea: Uh-oh! The exchanges don't work!
3. Sunscreen containers that say "get covered." Officials representing Connecticut's health exchange "will hand out sunscreen customized with a 'get covered' slogan," according to The Washington Post.
4. Buzzing beaches with planes pulling Obamacare-friendly ad banners. The Post also says that the same Connecticut officials will "hire an airplane to fly over beaches with a banner that advertises the new agency."
5. Mobile tour events at Kentucky bourbon festivals. A spokesperson for Kentucky's health insurance exchange told The Washington Post that Obamacare outreach would occur at several events attended by "a large number of young people" within the state, including the Kentucky Bourbon Festival, the Bourbon Chase, and the Bourbon and Blues Festival.
6. Branded coffee cups. In Oregon, the Post reports, state officials are planning various kinds of outreach, "such as putting ads in bus shelters or producing branded coffee cups."
7. This twee, twee ad. In Oregon, naturally.
The state will spend $3.2 million on its ad campaign.
8. Porta-potties. Really. "We've talked about everything we could use, even whether we could do some branding on porta-potties," an official with Washington state's exchange told the Post:. "I want to sponsor charging stations, too. Talk about a captive audience. They're standing there, charging their iPhones."
(H/T to Americans for Tax Reform for rounding up several of these.)