British Man Given Prison Sentence for Facebook Death Threats Made to Tennessee High School Students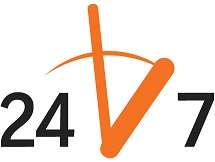 A British man has been sentenced to two years and four months in prison for posting death threats on the memorial Facebook pages set up for two Tennessee high school students who died in car accidents.
Because of the threats 3,000 students at Warren County High School missed school for a day.
From UPI:
NEWCASTLE, England, July 9 (UPI) — A British man who posted a threat on Facebook that forced the closing of some Tennessee schools will spend more than two years in jail, a judge ruled.

Judge James Cross of Crown Court in Newcastle, England sentenced Reece Elliot, 24, to two years and four months in prison for threatening to kill students at Tennessee's Warren County High School, the BBC reported Tuesday.
Follow these stories and more at Reason 24/7 and don't forget you can e-mail stories to us at 24_7@reason.com and tweet us at @reason247.