Hawthorne Police Launch Investigations in Wake of Police Shooting of Dog Whose Owner They Had Arrested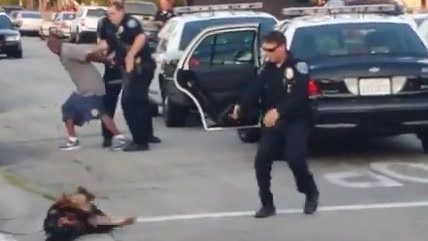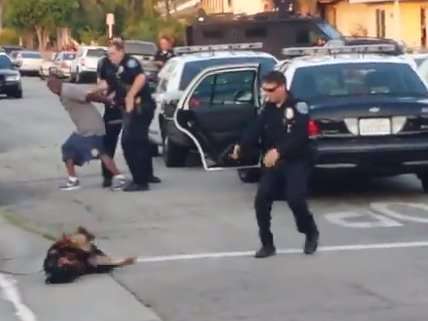 The Hawthorne Police Department in California will be investigating the man they arrested while he was filming police officers at a crime scene (for allegedly interfering with a police investigation) and promise to hold an "administrative investigation" into the actual shooting of the dog. Brian Doherty blogged about this earlier this week, when we learned police claim the man had his car stereo on too loud for them and that the man claims the arrest was in retaliation for previous complaints of his about the police department and its treatment of minorities. A spokesperson described what the internal affairs probe would look like:
"The administrative investigation will run its course and, depending on its findings and the outcome of that administrative investigation, the Hawthorne Police Department will take appropriate action with the officers involved," said Lt. Greg Tomatini.

"The very least, as a result of the nature of this incident, and this organization's desire to avoid a similar incident in the future, we're absolutely going to use it as a training type of example," Tomatini added.
An attempt by Internet users to identify the officers involved has also led to an art store in nearby Glendale to be flooded with angry and threatening phone calls because it shares the name of one of the Hawthorne police spokespersons identified in the original reports. Why they didn't just do an internet search for a phone number to the police department itself is beyond me. According to CBS Los Angeles, Hawthorne police are working with police in Glendale to "sort out the misinformation."
Hawthorne police are also asking the public not to rush to judgment about the police shooting, though the dog's owner and many others are certainly wishing police hadn't rushed to judgment and decided the way to deal with an upset dog was to blast him full of lead. Unfortunately that kind of rush to judgment is not rare.