LA Motel Owners Fight Police Demands to Fork Over Guest Info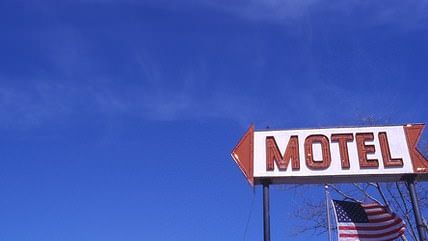 (Alexander Rabb / Foter.com / CC BY-NC-ND)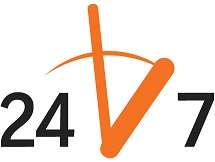 The third-party records doctrine holds that information a person voluntarily provides to a third party is treated differently from information that person holds to him or herself, and thus government gathering of said information is subject to looser rules—subpoenas, rather than warrants. If the third party is cooperative, the government doesn't even need subpoenas sometimes.
The doctrine has gotten some attention in the wake of tech companies' cooperation with NSA metadata gathering. But the conflicts don't have to be so high-tech. In Los Angeles, some motel owners are fighting a law that requires them to gather information about their guests and then hand it over to the police on demand, without either a warrant or a subpoena. Courthouse News reports:
Motels owners fighting a Los Angeles ordinance allowing warrantless searches of registration records told the 9th Circuit that the law is unconstitutional.

The ordinance requires owners to record guest information, including names and addresses; total number of guests; make, type and license number of the guest's vehicle; date and time of arrival; scheduled date of departure; room number; rate charged; method of payment, and name of employee who checked the guest in. Upon request, motel owners must then give such information to police.

After Los Angeles motel owners Naranjibhai and Ramilaben Patel filed suit, U.S. District Judge Dale Fisher found that the Patels did not show they have a privacy interest in the registry information. A divided three-judge panel of the 9th Circuit affirmed but the court agreed later to rehear the case en banc.
Judges invoked last year's Supreme Court ruling that police violated the Constitution by putting a tracking device on a vehicle without a warrant, and that ruling matters because the police would have to trespass on the hotel's private property to collect the data. Judge Alex Kozinski had some choice comments when the city's deputy attorney tried to defend the ordinance somehow by explaining that motel owners who refused to cooperate would be cited with a misdemeanor, which the city then magnanimously permitted them to fight:
"Oh that's so much better!" Chief Judge Alex Kozinski sarcastically exclaimed.

"So this is the coercion - they say show me your computer, or I will write you up and you go to jail. Why is that not a trespass?" he asked.
Follow this story and more at Reason 24/7.
Spice up your blog or Website with Reason 24/7 news and Reason articles. You can get the widgets here. If you have a story that would be of interest to Reason's readers please let us know by emailing the 24/7 crew at 24_7@reason.com, or tweet us stories at @reason247.