Icelandic Minister: If Snowden Wants Asylum He Will Have To Get in Line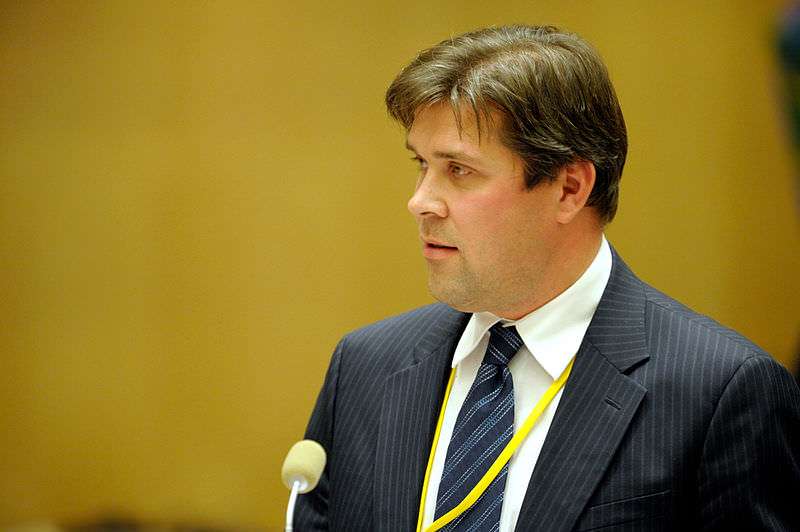 Bjarni Benediktsson, Iceland's finance minister, has said that NSA whistleblower Edward Snowden's application for asylum will not be given special treatment. Speaking to Norwegian media company NTB Benediktsson said, "Why should he get a special treatment? Many people have applied for an asylum in Iceland and have waited many months for a reply. He will have to go at the back of the line if he is interest in moving to Iceland."
Iceland is the only country being discussed as a possible final destination for Snowden that doesn't have a worrying civil liberties record. Were Snowden granted asylum in Iceland it would certainly look better than being granted asylum in Ecuador or Venezuela.
According to Iceland's ambassador in China Snowden must be in Iceland in order to formally apply for asylum, a move that could be risky considering that Iceland has an extradition treaty with the U.S. and Iceland's new prime minister is considered closer to Washington than his predecessor.
Snowden is still in the transit area in Moscow's Sheremetyevo airport and Russia's national airline has said that Snowden is not booked on any flights for the next three days. Snowden's final destination remains unclear, but it is looking increasingly likely that the small Nordic island in the north Atlantic will not be Snowden's final destination.
I wrote yesterday that it would be a mistake to assume that because Snowden may end up in a country with less than admirable civil liberties record that he is somehow sympathetic to authoritarian regimes. Unfortunately, there is no reason to expect that politicians and commentators will stop calling Snowden a hypocrite any time soon.
It might seem that Snowden flying from Hong Kong to Russia and the Chinese and Russian government recent responses to American request for extradition are an indication of some sort of Cold War 2.0. However, as Nick Gillespie has rightly pointed out in an article for The Daily Beast, this sort of thinking is mistaken.