Supreme Court Rules Against Florida Regulators Imposing "Extortionate Demands" on Property Owner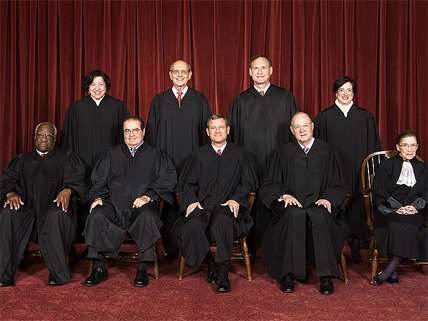 In a major win for property rights advocates, the U.S. Supreme Court today in Koontz v. St. Johns River Water Management District reversed a decision by the Florida Supreme Court and held that a state regulatory agency imposed "unconstitutional conditions" and "extortionate demands" on a property owner seeking a necessary building permit.
Writing for a divided 5-4 Court, Justice Samuel Alito held that the St. Johns River Water Management District violated the Constitution when it refused to grant Coy Koontz Sr. a building permit to commercially develop a small piece of land unless he first agreed to several conditions, including funding improvements to state-owned land located between 4.5 and 7 miles away. Charging that these conditions violated his rights under the 5th Amendment, which requires the government to pay just compensation when private property is taken for a public use, Koontz brought suit.
Today, the Supreme Court ruled in his favor. "Extortionate demands of this sort frustrate the Fifth Amendment right to just compensation, and the unconstitutional conditions doctrine prohibits them," wrote Justice Alito. "We have recognized that regardless of whether the government ultimately succeeds in pressuring someone into forfeiting a constitutional right," he continued, "the unconstitutional conditions doctrine forbids burdening the Constitution's enumerated rights by coercively withholding benefits from those who exercise them."
Writing in dissent, Justice Elena Kagan sided with the state regulators. The Court's decision, she argued, "threatens to subject a vast array of land-use regulations, applied daily in States and localities throughout the country, to heightened constitutional scrutiny. I would not embark on so unwise an adventure, and would affirm the Florida Supreme Court's decision."
This is the third and final Takings Clause case of the current Supreme Court term, and it is the third victory for the property rights side.