Remember That Time the NSA Listened to U.S. Troops Have Phone Sex With Loved Ones Back Home?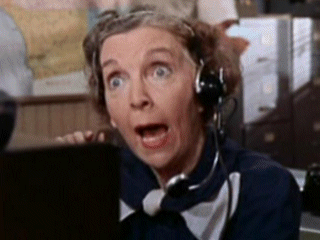 Spend enough time online, and you'll find someone who believes that because the National Security Agency exists solely to keep Americans safe, it would never do anything it absolutely didn't need to do in order to fulfill its mission. "Even if it did," argue defenders of government spying, "I have nothing to hide."
If you believe that's really the case, recall that shortly before Sen. Obama was elected president, ABC News reported that military interceptors working for the NSA listened to troops' private conversations with loved ones back home, and would gather as a group to listen to especially salacious calls:
[F]ormer Navy Arab linguist, David Murfee Faulk, 39, said he and his fellow intercept operators listened into hundreds of Americans picked up using phones in Baghdad's Green Zone from late 2003 to November 2007.

Faulk says he and others in his section of the NSA facility at Fort Gordon routinely shared salacious or tantalizing phone calls that had been intercepted, alerting office mates to certain time codes of "cuts" that were available on each operator's computer.

"Hey, check this out," Faulk says he would be told, "there's good phone sex or there's some pillow talk, pull up this call, it's really funny, go check it out. It would be some colonel making pillow talk and we would say, 'Wow, this was crazy'," Faulk told ABC News.

Faulk said he joined in to listen, and talk about it during breaks in Back Hall's "smoke pit," but ended up feeling badly about his actions.
Read the whole thing here, via The Atlantic Wire. And remember, so long as there's a potential for abuse, abuse will happen.