Chris Brown Charged with Abusing Neighborhood's Aesthetics
Singer with scary reputation paints scary faces on his home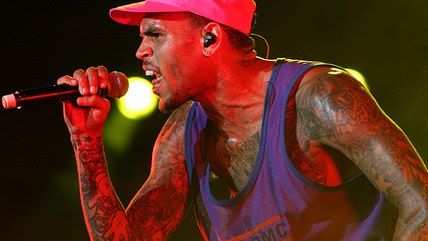 (Eva Rinaldi Celebrity and Live Music Photographer / Foter.com / CC BY-SA)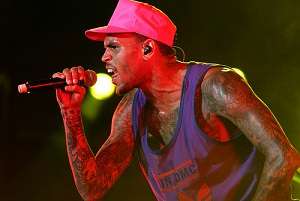 Former Doublemint gum salesman Chris Brown (also known in some circles for singing and beating up Rhianna) is expressing himself artistically at his Hollywood Hills home through paint rather than music. It doesn't appear that the neighbors are on board with his aesthetic, which is big red faces full of giant sharp teeth. He is painting them on the wall outside his house. The Los Angeles Times reports:
Responding to complaints about the art, L.A. city code officials cited Brown for unpermitted and excessive signage and ordered him to remove the art within 30 days. He also faces fines that start at $376 but could rise significantly if he fails to comply.

Brown on Saturday defended the artwork.

"There are scarier creatures on Harry Potter," he wrote via Twitter. "Get a … life!"

He also wrote "ima paint until my hands fall off."

Brown's attorney, Mark Geragos, said the musician is not backing down. He says it's the neighbors who are harassing Brown.

"I'm scared of neighborhood busybodies like this," Geragos said. "They've called animal control. They have sicced parking [enforcement] on him, and now they reached the heights of ridiculousness here. Shame on them."
The Times notes that most of the murals seen all over Los Angeles are painted illegally. Geragos invoked the First Amendment to protect Brown's right to paint weird stuff. The president of the local civic association claims the children are terrified:
"There are lots of babies, lots of children, and they're literally frightened. It's like devils on the wall — big, scary eyes and big, scary teeth, and just the whole vibe is not what we're used to," [Patti Negri] said.
I find that claim very unlikely. But then I don't live in Hollywood Hills. Where I live, there's a mural of Papa Smurf using voodoo magic to raise zombies right across the street from a local elementary school. I have yet to see any kids running around terrified of it, though they might be distracted by the ice cream trucks and street vendors who are typically on hand when school lets out.