Read Our Complete May 2013 Issue
How the government flushed away the stimulus, Rand Paul's historic filibuster, big government vs. health care, and more.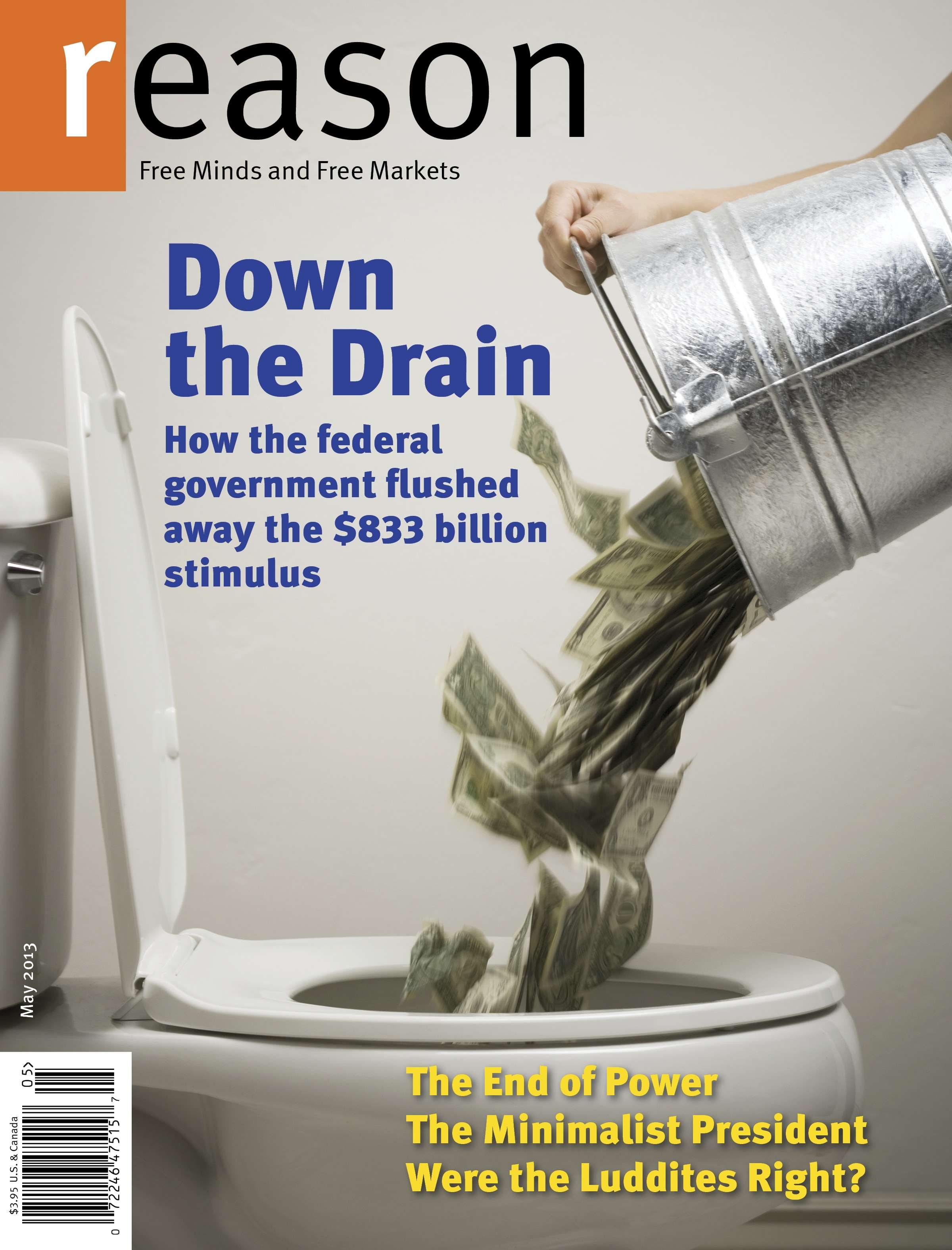 Reason's entire May 2013 issue is now available online. Don't miss Matt Welch on how Rand Paul's historic filibuster shook up the political status quo, Dr. Jeffrey Singer on how government killed the medical profession, and Veronique de Rugy on the economic case for welcoming low-skilled immigrants, plus our complete Citings and Briefly Noted sections, the Artifact, and much more.