End-Times Alert! Feds Now Subsidizing Export of Rock 'n' Roll!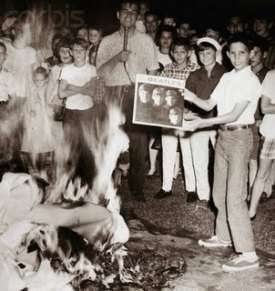 Never mind the bollocks, here's the federal sudsidies for the export of rock-and-roll:
For the first time, the U.S. government's trade arm is stepping in to help the music business, funding trade missions to Brazil and Asia in recent months for the heads of a dozen independent music labels, which make up one-third of the U.S. music market.

It is a departure for the International Trade Administration (ITA), which has been spending $2 million annually to boost exports for the past two decades under its Market Development Cooperator Program but has never before given one of its $300,000 grants to the music industry, instead favoring sectors like machinery, technology and engineering services.

Until last year the agency hadn't received a music-industry application worthy of the award, an ITA spokesman said. Indeed, it hadn't received an application at all.
Now, reports Hannah Karp in the Wall Street Journal, the ITA is doling out help not just to rockers, but to indie rockers! 
"We need to find new revenue streams," said Rich Bengloff, president of the American Association of Independent Music, whose idea it was to apply for the grant. He led the trips and arranged meetings with local distributors, mobile-phone carriers, booking agents and ad agencies. "We now need to adjust to a smaller monetization at home."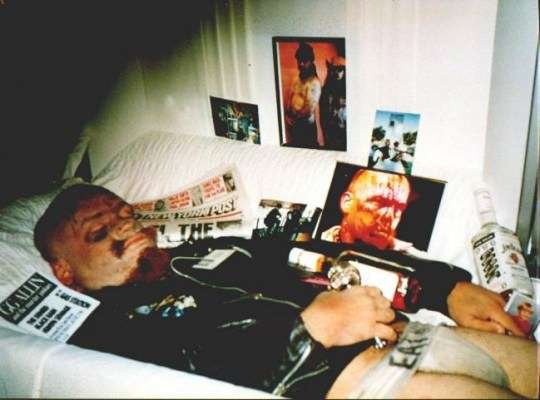 You don't need to be GG Allin (though it would help, I'm sure) to want to start flinging figurative feces at this revolting development.
You know what was one of the things that made rock and roll (and pop music, broadly defined) so freaking great? Precisely the fact that it not only developed without the sorts elite, class-based subsidies lavished on opera, ballet, later jazz, etc., but in spite of them. And to the not-inconsiderable role rock and pop played in defeating international communism, it's worth noting that pop music was constantly under attack both in the "free" world and behind the Iron Curtain.
For god's sake, even the major record labels hated rock (prefering the phony folk music parlayed during the '50s and early '60s) for the longest time. And now, indie rockers are the new cronies. 
Must-read: Brian Doherty (circa 2000) on "The Strange Politics of Millionaire Rock Stars."