"Earth Day co-founder killed, composted girlfriend": Meet Ira Einhorn, a.k.a. "The Unicorn"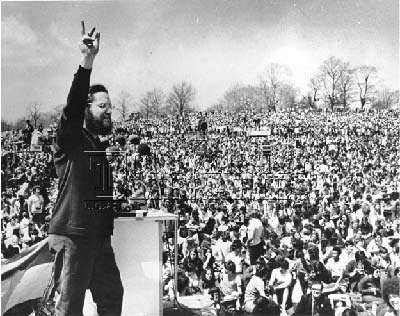 The NBC News story headlined above lights up a dark corner of the 1960s' and '70s' countercultural carnival, one involving Philadelphia's highest-profile hippie guru: Ira Einhorn, also known as "the Unicorn," a preacher of love and flower power who was convicted of killing his girlfriend in 1977 and stuffing her remains in a trunk that he kept in his apartment.
Einhorn claimed to have helped create the first Earth Day celebration in 1970 and emceed part of the day's proceedings in Philadelphia's Fairmount Park. Others involved with the event say that Einhorn in fact played little to no role in setting things up but commandeered the mic during the celebration.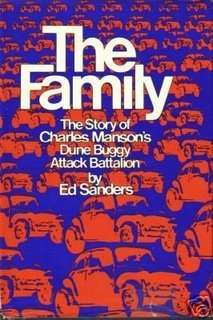 Einhorn skipped the country before his trial began and was found guilty in absentia in 1983. He surfaced again in the late 1990s, living in France, which refused to extradite him for years because officials there worried that he might be given the death penalty. In 2001, he was finally extradited and started serving a life sentence without possiblity of parole.
However spurious his Earth Day connection, his case is a must-read for anyone interested in the excesses of and bizarreness of the broadly construed hippie movement and the sorts of radical-chic enablers who help obvious sociopaths and psychopaths avoid the law. I first read about Einhorn in a Philadelphia Magazine excerpt from Steven Levy's excellent 1989 book, The Unicorn's Secret, which was published when Einhorn's whereabouts were still unknown. Along with Hugh Pearson's Shadow of the Panther, a brilliant biography of former Black Panther leader Huey Newton, and Ed Sanders' 1971 book on the Manson murders, The Family, Levy's book is a fanastic, evocative, and deeply disturbing examination of the horrible excesses that were unleashed along with positive lifestyle liberation during the Age of Aquarius.
HT: Twitter feed of Hot Air's Erika Johnsen.