Man Jailed for Watching Cartoons Have Sex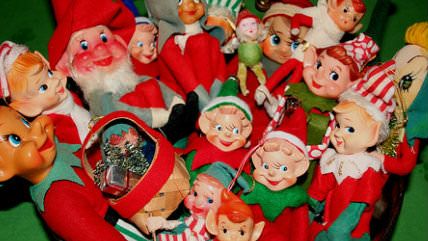 (amy_b | Foter.com | CC BY-NC-SA)
A New Zealand court has sentenced a man to three months in prison for downloading cartoon porn. Ronald Clark has previous convictions for sexually abusing a minor, but the Japanese hentai he watched didn't involve drawings of people.
From Stuff:
Clark's lawyer Roger Bowden described them as "pixies and trolls" that "you knew at a glance weren't human."

Bowden said the conviction for possessing objectionable material was "the law gone mad".

However, while the cartoon characters were elves and pixies, they were also clearly young elves and pixies, which led to concerns the images were linked to child sexual abuse.

Anti-child pornography group ECPAT Child Alert director Alan Bell said the images were illegal because they encouraged people "to migrate from there to the real thing".

"The distribution of it is damaging. You have to ask what impact does it have even if it's not harming [an individual child]."

Bell said it had to be conceded that no child was harmed in the images' production but "it's all part of that spectrum". Cartoon images of child abuse were a "huge" problem in Japan and the practice had started finding its way into computer games, he said.

…"The worry is that viewing or distributing such images could support the sexual exploitation of children even if the production of the images did not actually involve the exploitation of any children," said Lincoln University philosophy lecturer Grant Tavinor, who writes on the aesthetics of video games.
Click here and here for Reason coverage of U.S. laws that mess with sex offenders to no discernible purpose.