Milwaukee Judge Slaps Down Taxi Protection Regs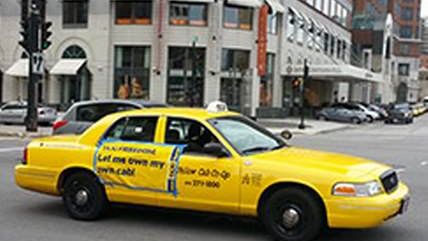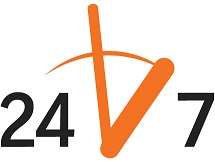 Chalk up another victory in the Institute for Justice's fight against oppressive government regulations on small businesses. Today's winners were three Milwaukee cab drivers fighting with the city over protectionist regulations for already established businesses.
The Institute announced:
In a resounding victory for economic liberty, today Judge Jane Carroll of the Milwaukee Circuit Court struck down the city's taxicab law that outlawed competition in the taxi market. The law, implemented by the city in 1991, caused the price of a taxi permit to rise from $85 to over $150,000. Judge Carroll ruled from the bench shortly after listening to arguments in a lawsuit brought by three local taxi drivers and the Institute for Justice (IJ), the national law firm for liberty.

"Thanks to today's victory, the city's 20-year taxi monopoly is broken," said IJ Attorney Anthony Sanders. IJ filed suit against the city in September 2011 on behalf of three local taxi drivers. "The court found that in 1991 the city purposely created an unconstitutional taxi system where only the privileged few would benefit and competition would be outlawed."

Judge Carroll found that both of the arguments the city provided for the law were illegitimate. The city argued that officials did not want to hold an annual meeting on the issue of taxicabs. But the judge ruled that public servants cannot write laws that simply save themselves from the trouble of going to a meeting. The city also argued that limited competition would make taxi owners more professional. Judge Carroll rejected that argument as well, saying that all the city did was provide a windfall for those who happened to have cabs in 1991.
Follow this story and more at Reason 24/7.
If you have a story that would be of interest to Reason's readers please let us know by emailing the 24/7 crew at 24_7@reason.com, or tweet us stories at @reason247.