Hakkens Back in US Custody; Children Returned to Grandparents
Still little information about why kids were actually taken away in the first place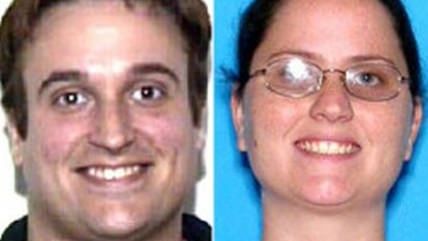 (Hillsborough County Sheriff's Office)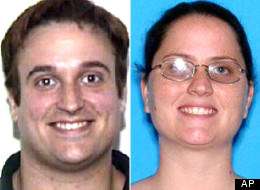 Joshua and Sharyn Hakken, who kidnapped their own two sons and then fled to Cuba, have been returned to the United States. The parents are now imprisoned while the children are back in the custody of the maternal grandparents. From the Associated Press:
Joshua Michael Hakken and his wife, Sharyn, were being held Wednesday at the Hillsborough County Jail on charges of kidnapping, child neglect, and interference with custody, according to the jail's website. Joshua Hakken also was charged with false imprisonment. His bond was set at $154,000. No bond information was listed for Sharyn Hakken.

Both are expected to make their first appearance Thursday in Hillsborough County Court, the sheriff's office said in a statement. It was not immediately known if either of the Hakkens has an attorney. The couple will not face federal charges, said David Couvertier, a spokesman for the FBI in Tampa.
The grandparents made a brief statement and are planning to make a longer public statement Thursday that might explain a little bit more about what is going on. Today's Associated Press story doesn't contain any of the "anti-government" claims about the couple that had been in previous reports. All that's left is that the parents lost permanent custody of the children over a drug possession arrest in Louisiana (though it's notable that the AP declines to specify that the drug was marijuana).
Read Mike Riggs' previous reporting of the Hakken family's flight from the law here.