Covered at Reason 24/7: Obama Attempts to Shame Opposition into Agreeing to Gun Controls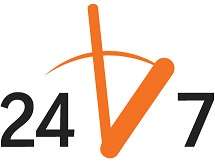 Apparently, President Barack Obama doesn't know the meaning of the word "quit." In addition, he doesn't know the meaning of the words "entire," "we," and "pledged." With federal gun control efforts floundering, the president spoke today to try to shame us all for not continuing to agree to gun control regulations that many of us never agreed to at all.
Via The New York Times:
Frustrated by deep political resistance to new gun laws, President Obama on Thursday tried to regain momentum in his drive to pass legislation next month with an impassioned plea to remember the horror of the school massacre in Newtown, Conn., last December.

Standing in front of mothers of gun victims invited to the White House, Mr. Obama scolded lawmakers for not embracing the most sweeping of his ideas and objected to the notion that the country has moved on three months after 20 children and six adults were shot to death at Sandy Hook Elementary School.

"Less than 100 days ago that happened, and the entire country was shocked and the entire country pledged we would do something about it and this time would be different," Mr. Obama said, his voice rising with indignation. "Shame on us if we've forgotten. I haven't forgotten those kids. Shame on us if we've forgotten."
I don't think we're the forgetful ones, Mr. President.
Follow this story and more at Reason 24/7.
If you have a story that would be of interest to Reason's readers please let us know by emailing the 24/7 crew at 24_7@reason.com, or tweet us stories at @reason247.