Progressive Dems Explain Why They Didn't #StandWithRand Against Drone Strikes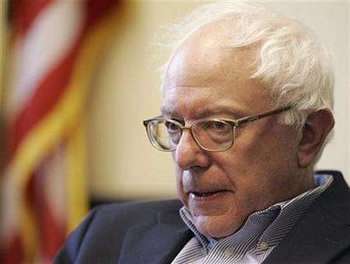 The Huffington Post's Luke Johnson and Sabrina Siddiqui asked a number of leading progressive Democrats in the Senate about their conspicuous absense during yesterday's epic filibuster orchestrated by Sen. Rand Paul (R-Ky.). With the exception of Sen. Ron Wyden (D-Oregon) and Dick Durbin (D-Ill.), Senate Democrats were scarcer than hen's teeth (and Durbin didn't join the filibuster so much as ask questions about the killing of Osama bin Laden rather than engage questions about the rights of U.S. citizens).
Here are some of the saddest responses from exactly the sort of bleeding-heart Dems who say they care about executive-branch overreach, sticking up for the little guy, you name it:
Sen. Sherrod Brown (D-Ohio): "I don't know, there's a lot of debates I don't join that I agree—I've got stuff to do and was doing a lot of other things."…

photobucket.com

Sen. Bernie Sanders (I-Vt., who caucuses with the Ds): "I'm working right now on many, many, other issues."…

Sen. Bob Casey (D-Pa.): "Everyone's got a lot of priorities and people are busy."…

Sen. Jeff Merkley (D-Oregon): ""I'm not supporting blocking the opportunity for [up or down votes on presidential appointees]."…

Sen. Claire McCaskill (D-Mo.): "We all were shocked Republicans were doing a real filibuster instead of a procedural filibuster."
Hat tip: Chris Moody's Twitter Feed.