Rep. Jose Serrano on Hugo Chavez: "a leader that understood the needs of the poor."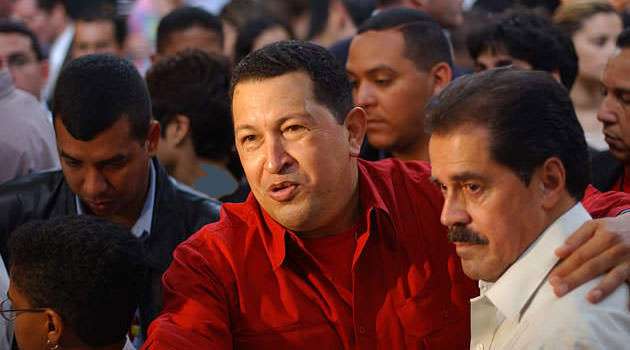 In case you thought that only useful idiots like actor Sean Penn were willing to overlook the strongman Hugo Chavez's willingness to tyrannize his own people in the pursuit of "social justice" and self-aggrandizement, there's always Rep. Jose Serrano (D-N.Y.), who eulogized Chavez thus:
Hugo Chavez was a leader that understood the needs of the poor. He was committed to empowering the powerless.R.I.P. Mr. President.
— Jose E. Serrano (@RepJoseSerrano) March 5, 2013
Over at his official House site, Serrano writes
"President Chavez was a controversial leader. But at his core he was a man who came from very little and used his unique talents and gifts to try to lift up the people and the communities that reflected his impoverished roots. He believed that the government of the country should be used to empower the masses, not the few. He understood democracy and basic human desires for a dignified life. His legacy in his nation, and in the hemisphere, will be assured as the people he inspired continue to strive for a better life for the poor and downtrodden."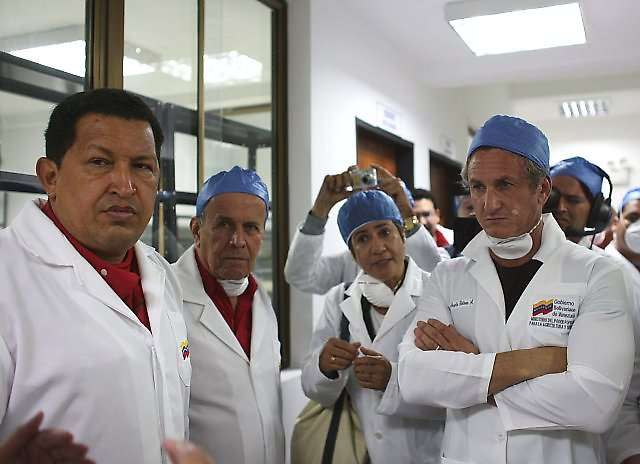 It's stunning what people will excuse if the right magic words are sprinkled over the repression. From Freedom House's 2013 take on Venezuela:
Politicization of the judicial branch has increased under Chávez, and high courts generally do not rule against the government….

Venezuela's murder rate is among the world's highest….

The increasingly politicized military has stepped up its participation in the delivery of public services. Foreign officials assert that the military has adopted a permissive attitude toward drug trafficking and Colombian rebel activity inside Venezuela…

Property rights are affected by the government's penchant for price controls and nationalizations….

The formal and constitutional rights of indigenous people, who make up about 2 percent of the population, have improved under Chávez, though such rights are seldom enforced by local authorities….
Human rights defenders were threatened and politically motivated charges continued to be used against government critics. Accountability mechanisms to ensure justice or to act as an effective deterrent against police abuses remained weak. There were serious episodes of violence in the grossly overcrowded prison system leading to a number of deaths.
In 2011, after Chavez refused to allow President Obama's ambassador, Larry Leon Palmer, take residence, the Washington Post wrote,
Will the next nominee speak truthfully about Mr. Chavez's destruction of democracy, and about his ties to terrorists and drug traffickers? Let's hope Congress provides him or her with that opportunity.
It's easy to mock Chavez because of his outspoken anti-American attitudes but you know what? That wasn't the problem with Chavez. He was a thug and a dictator who, like all such despots, spent most of his time and energy destroying the lives of the people he was supposed to help. That's his real crime—not taking swipes at George W. Bush or attacking the U.S. during overlong U.N. speeches.
And that's why it's pathetic to see fools like Jose Serrano making excuses for a guy who first and foremost hurt the people he ostensibly cared about so goddamn much.
Update: As Instapundit points out, Hugo Chavez, man of the people, somehow amassed a fortune of $1 billion.
More Update: Sean Penn tells Hollywood Reporter:
"Today the people of the United States lost a friend it never knew it had. And poor people around the world lost a champion." says Penn in a statement to The Hollywood Reporter. "I lost a friend I was blessed to have. My thoughts are with the family of President Chavez and the people of Venezuela."
Let's be clear: Most champions of poor people need not arrest political dissidents, create an unaccountable prison system, and otherwise scoff at limits on power.