Eurosceptics Surge in British By-Election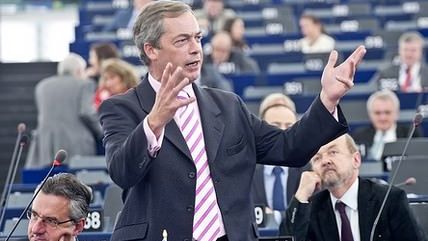 (European Parliament/flickr)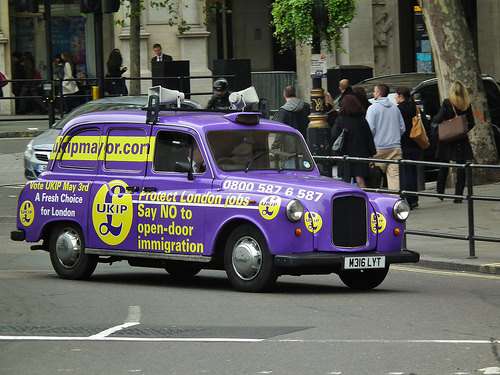 On February 3 2012 British Secretary of State for Energy and Climate Change Chris Huhne (a Liberal Democrat) resigned from the cabinet after being charged with perverting the course of justice after it emerged that he had asked his former wife to take his driving license penalty points. At the beginning of last month Huhne pleaded guilty of perverting the course of justice and he resigned his position as the Member of Parliament for Eastleigh.
A by-election was announced, and yesterday the election was held.
The Liberal Democrats held Eastleigh, but which parties came second and third should worry the leadership of the Conservatives.
The United Kingdom Independence Party (UKIP), which came fourth in Eastleigh in the 2010 General Election with 1,933 votes, received 11,571 votes in yesterday's by-election, coming in second behind the Liberal Democrats. The Conservatives, who came second in 2010 with 21,102 votes came third in yesterday's election with 10,559 votes.
Conservative Member of the European Parliament Daniel Hannan has pointed out that while the Liberal Democrats held Eastliegh the Eurosceptics in the race received more than 50 percent of the vote:
I was wrong. Two weeks ago, on the back of an opinion poll showing the Conservatives nearly 20 points ahead of Ukip in Eastleigh, I urged Ukip supporters to vote tactically for Maria Hutchings: the patriotic, big-hearted Tory candidate who had, without making a fuss, called for a referendum on leaving the EU – and for a 'No' vote in that referendum. In the event, of course, Ukip nosed ahead of the Conservatives. My analysis was awry. Apologies to Eastleigh Ukip supporters, and to Diane James, the party's impressive candidate.

All the commentary that you will read today cowers in the shadow of one colossal fact. Between them, the two Centre-Right parties secured 53 per cent; yet the Lib Dems got in with 32 per cent. This is worse than the SDP/Labour split of the early 1980s. It is more like the Conservative/Reform split in Canada in the 1990s, a split that gifted the Left vast parliamentary majorities on a minority of the vote for over a decade.
So, while Euroscepticism is by no means unpopular the issue of Europe is dividing much of the right-leaning voting population in the U.K., which will come as welcome news to the Liberal Democrats and Labour.