Remove Government Barriers to Equal Opportunity
Earlier this afternoon I participated in a Google Hangout to discuss the Heritage Foundation's new report "America's Opportunity for All." On the panel I was joined by Ben Howe of Mister Smith Media and Contributing writer for RedState.com, Rich Tucker, Senior Writer for The Heritage Foundation; Emily Zanotti, Principal at Iconoclast Media & Message; Ben Domenech, Fellow at The Heartland Institute and Editor of The Transom (as well as co-founder of RedState).
The current political climate requires a rigorous explanation for why expanding government power, jurisdiction, and regulatory authority hampers rather than promotes Americans' opportunity to succeed. Concrete examples are key; the Institute for Justice offers a number of them: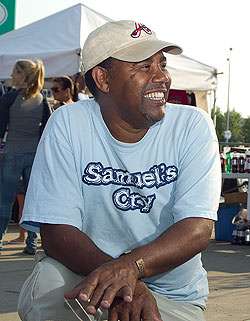 Street Vendors: Increasing numbers of Atlanta Street Vendors vending on public property (i.e. sports fields and arenas) have had their permits revoked and asked to leave as Atlanta handed over all public property vending to one company, General Growth Properties. As the government-sanctioned monopolist expanded in the city, Atlanta officials have revoked permits of existing private vendors and forced them to leave.
Hair Braiding Businesses: It wasn't until August 2012 that the federal court struck down a Utah law requiring hairbraiders to obtain cosmetology training and licensing, in Clayton v. Steinagel brought by the Institute for Justice. The law required thousands of dollars and 2000 hours—one full year—of government mandated cosmetology school. It's worth pointing out that hairbraiders do not use chemicals, shampoo, cut or color hair, or do facials, shaves, esthetics or nails.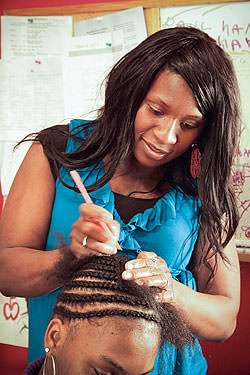 Florists: Before Louisiana Gov. Bobby Jindal signed the law removing the "demonstration exam" for florists, Louisiana was the only state in the nation to require aspiring florists to pass both a written test and a demonstration exam. As you might expect, the demonstration exam was highly subjective but then judged by existing state-licensed florists, so their future competitors.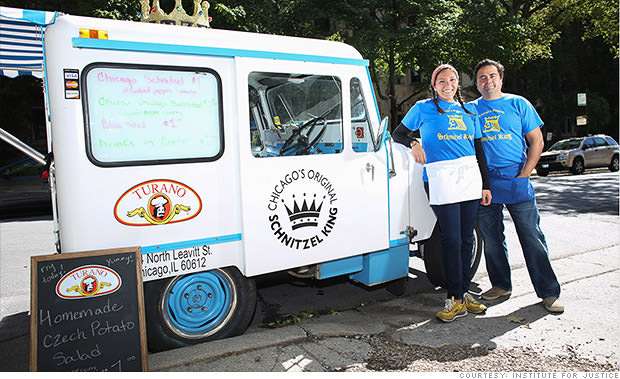 Food Trucks: Chicago food trucks must stay 200 feet away from restaurants or else pay a $2,000 fine. Small business owner Greg Burke explains "It's hindering us from making a profit. We can't go where people want us to go."
Sen. Rand Paul (R-KY) has also taken up the cause of Americans seeking to earn a living. These cases include property owners who later learned the EPA deemed their property a wetland and thereby under the jurisdiction of the Clean Water Act halting the development of their property. Or a family farm operating in the Chesapeake area of Virginia for more than two decades who recently were told their land is also considered "wetlands" despite no hydrological connection to navigable water.