Ramarley Graham's Family Suing Over Killing of Son by NYPD
21 people, overwhelmingly minorities, were shot and killed by the NYPD in 2012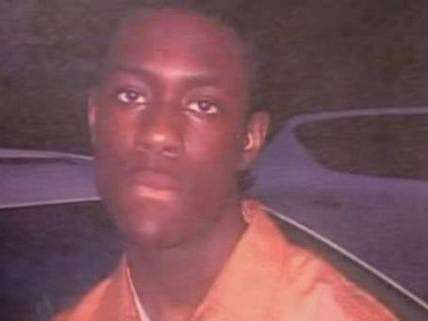 A year ago tomorrow, Ramarley Graham was shot by NYPD cops (street narcotics unit) in the bathroom of his grandmother's home, having been followed there on suspicions he participated in a drug sale. His family is now suing over the incident. Details from the lawsuit, via DNA Info:
The blistering 108-page lawsuit filed by Graham's family details how plainclothes officers in street narcotics unit barged into their apartment, fired at the teen and hauled his grandmother away for hours of grueling questioning and intimidation…

Graham's grandmother, Patricia Hartley, who was several feet away from Graham at the time [he was shot], immediately cried out, "Why did you shoot him, why you killed him?" the lawsuit says.

Haste then pushed Hartley into a vase and said, "Get the f— away before I have to shoot you, too," according to the lawsuit.

Hartley, who was 58 and weighed 85 pounds at the time, was then allegedly forced into a seat and had her arm twisted behind her back after she tried to make a phone call.

Cops eventually took Hartley to the 47th Precinct station house, where investigators called her a "f—ing liar" and claimed she was covering for the dead teen, whom cops believed had thrown a gun out a window, the lawsuit says. No gun was ever recovered, and a small bag of marijuana was found in the toilet…

Hartley was allegedly locked in a station house room for nearly seven hours, and cops ignored her and her daughter's request to leave, the suit says. Hartley's lawyer says he was also denied access to her for more than 90 minutes. When Hartley was eventually released, she was treated at a hospital for trauma.
In a statement given by the cop who shot Graham, he said: "I thought he was going to kill me. So I shot him."
Graham was one of 21 people, overwhelmingly minorities, shot and killed by the NYPD in 2012.
Some video of the teen and the cops pursuing him just before he was shot here and here.