Missouri Man Gets 3 Years for Reading 'Incest Comics'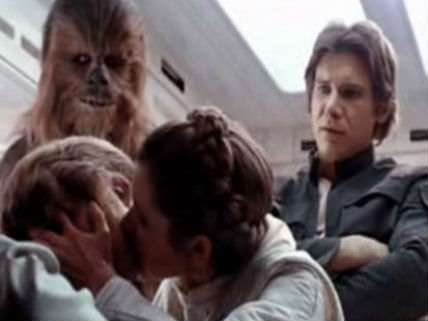 This week U.S. District Judge Dean Whipple sentenced Christjan Bee of Monett, Missouri, to three years in prison for "possessing an obscene image of the sexual abuse of children." The U.S. Attorney's Office for the Western District of Missouri describes the material at issue as "a collection of electronic comics, entitled 'incest comics,'" that "contained multiple images of minors engaging in graphic sexual intercourse with adults and other minors." According to federal prosecutors, "The depictions clearly lack any literary, artistic, political or scientific value." Local police found the drawings on Bee's computer in August 2011 while executing a search warrant they obtained based on a tip from his wife. Bee originally was indicted for receiving child pornography, based on a different set of images, but that charge was dropped as part of a plea deal. This case is another example of how a constitutionally questionable law criminalizing mere possession of obscenity is escaping scrutiny.
Congress enacted the law criminalizing obscene depictions of sex acts involving minors after the Supreme Court ruled in 2002 that a federal ban on "virtual" child pornography, production of which does not involve any real children, violated the First Amendment. In contrast with child pornography, which is illegal even if it is not judged obscene, the material covered by the new law has to meet the obscenity test that the Supreme Court established in the 1973 case Miller v. California, which among other things involves a lack of "serious literary, artistic, political, or scientific value." That is why prosecutors made a point of saying there was none of that in the drawings on Bee's computer. But while the Court has upheld bans on possession (as opposed to production or distribution) of child pornography, it has rejected bans on possession of obscenity. In the latter case, decided in 1969, the Court unanimously ruled that the power to regulate obscenity "does not extend to mere possession by the individual in the privacy of his own home." Hence it is hard to see how Bee can be sent to prison for mere possession of those "incest comics."
Bee won't be raising a First Amendment challenge, however, because he gave up that right in exchange for dismissal of the child pornography charge, which carries a mandatory minimum sentence of five years. The charge to which he pled guilty, by contrast, carries an indeterminate sentence of up to 10 years, and in the end the plea deal shaved at least two years off his prison term. Last year I described a similar case in which an Ohio man got 15 months rather than five years by pleading guilty to an obscenity charge based on Simpsons porn rather than face a charge of receiving actual child pornography based on other images.
The upshot is that Congress so far has managed to criminalize possession of virtual child porn, even though the Supreme Court has explicitly said it may not do that, by calling it something else. In Canada, by contrast, the definition of child pornography explicitly includes fictional depictions, so leave your manga at home.