Miss America Contestant Says Marijuana Should Only Be Legal For "Recreational Use and Health Care"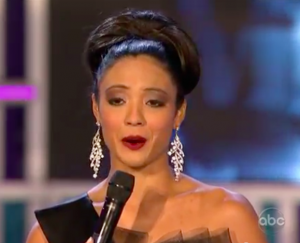 "I personally know people who have had to go to medical marijuana for their last resort, for their health care and I completely agree with that," said Miss Iowa Mariah Cary when asked on Saturday if she thought marijuana should be legalized.
"However, I don't think it should be used for anything but recreational use and health care."
Which I guess means she wouldn't approve of substituting it for salad in school lunches.
Watch Miss Iowa's answer below: