Long Beach Pot Dispensaries Fight Back over Closures
Lawsuits over ban that defies state law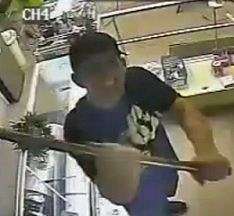 In October, Long Beach authorities (with the assistance of the feds) raided and shut down a number of pot dispensaries in the city. Despite California voters legalizing medical marijuana, and despite court rulings declaring dispensary bans to be in violation of state law, the City of Long Beach banned dispensaries anyway.
Several dispensaries are now suing Long Beach, claiming the tactics used to shut them down were illegal. Nine collectives are involved. Courthouse News Service provides some details:
"The defendants have systematically engaged in warrantless searches, warrants secured by judicial deception; administrative citations to the collectives and their landlords and other oppressive tactics, in an orchestrated scheme to close the collectives by any means in violation of the collectives' statutory rights," the complaint states.

At first, the city cited employees and owners for violating zoning laws, declaring the collectives are a public nuisance. When that failed to gain traction, the city raided dispensaries without warrants, or through warrants secured, in one instance, by representing that a collective was operating for a profit, according to the complaint.

The plaintiffs cite more than a dozen raids, during which armed police officers arrested volunteers and seized marijuana, money, equipment and patient records.
The Long Beach Business Journal notes that there are 11 lawsuits against the City of Long Beach challenging its medical marijuana dispensary ban. They've been consolidated under one judge. When I visited Long Beach in October for a screening of Legalize It, a documentary about California's failed pot legalization ballot initiative, activists were also collecting signatures for a petition to overturn Long Beach's law.
Below, watch Long Beach police step on the neck of a pot dispensary worker while arresting him and then destroy the store's surveillance cameras during a raid last July: