D.C.: More Legal Guns, Far Fewer Murders, Despite Post-Heller Fearmongering
"More handguns in the District of Columbia will only lead to more handgun violence," D.C's then-Mayor Adrian Fenty said after the Supreme Court's 2008 ruling in the Heller case, a ruling that overthrew the district's handgun ban.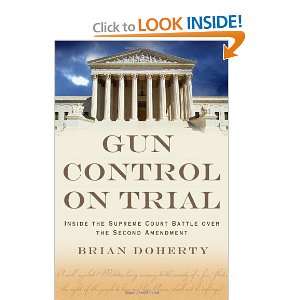 The District is poised to finish the year with fewer than 100 murders for the first time since 1963, and neighboring Prince George's County likely will post its lowest homicide total in 25 years.

The "murder capital" of the United States two decades ago, the District has had 79 murders so far this year, according to police records. The annual number has been declining steadily since 2008…
Correlation is not causation, past guarantees are no promise of future performance, and less than a couple of thousand D.C. residents appear to have tried to get their post-Heller legal weapons.
Still, fears that better legal access to guns would lead to more gun violence were dead wrong in D.C., and Virginia as well.
Read early and often my 2008 book on the Heller case, Gun Control on Trial.