Poll: 82 Percent of Americans Think the U.S. Is Losing the War on Drugs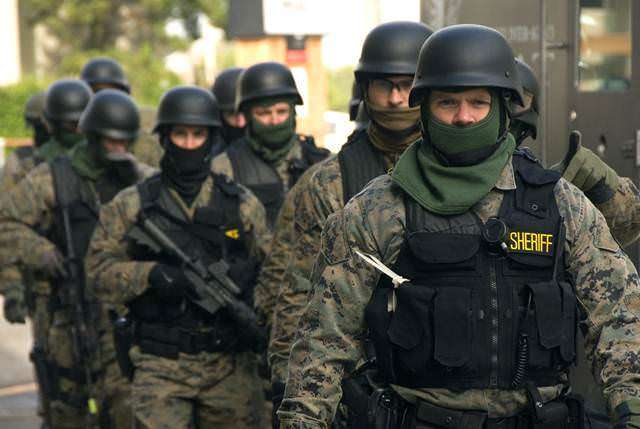 "Only seven percent (7%) of American Adults think the United States is winning the war on drugs," says a new Rasmussen telephone poll conducted Nov. 9-10. Eighty-two percent of respondents say the U.S. is not winning that war, and 12 percent of respondents, according to Rasmussen (though maybe that's 11?) aren't sure. Only 23 percent of respondents, meanwhile, the think the U.S. should be spending more to fight the drug war.
Some other notable toplines from the Rasmussen poll:
51 percent of respondents said alcohol is more dangerous than pot, while 24 percent said pot is more dangerous, and 24 percent aren't sure.
88 percent of respondents said they had not smoked marijuana in the last year
60 percent said state governments "should decide whether marijuana is legal in a state," while 27 percent said that responsiblity belongs to the federal government.
34 percent said that the U.S. spends too much on the drug war; 23 percent of respondents said we don't spend enough; and 24 percent said drug war spending is "about right."
Rasmussen's poll shows a noticeable decrease in drug war confidence from June, when AngusReid Public Opinion reported that
only 10 per cent of respondents believe that the "War on Drugs"—a term that has been used to describe the efforts of the U.S. government to reduce the illegal drug trade—has been a success, while 66 per cent deem it a failure. Majorities of Democrats (63%), Republicans (63%) and Independents (69%) agree with the notion that the "War on Drugs" has not been fruitful.
Other recent drug-war polls:
Support for Pot Legalization Crosses 50 Percent, With 56 Percent of Americans Now In Favor of Treating it Like Booze
Poll: 74 Percent of Americans, Including 67 Percent of Republicans, Want Obama to End Medical Marijuana Crackdown