The Politics of Empathy and Inclusivity Played Key Role at the Ballot Box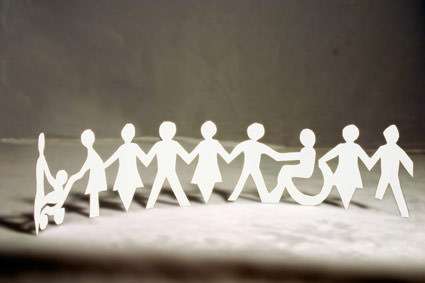 Presidential exit polls indicate that a majority of voters thought the economy was the most important issue and that Mitt Romney would be best able to handle the economy and the federal budget deficit. Yet a majority of these same voters elected President Obama. But, among those who cared most about their presidential candidate understanding and caring about their needs, 81 percent voted for Obama and 18 percent voted for Romney.
Among the many things Obama campaigned on, Obama also preached the politics of inclusivity, which may well have won him the election.
"I believe we can keep the promise of our founders, the idea that if you're willing to work hard, it doesn't matter who you are or where you come from or what you look like or who you love. It doesn't matter whether you're black or white or Hispanic or Asian or Native American or young or old or rich or poor, able, disabled, gay or straight, you can make it here in America if you're willing to try." –Obama Presidential Victory speech, 2012.
Indeed, according the national exit polls, Obama won over groups who have experienced the politics of exclusivity either in the past, present, or both: Obama won the African-American vote by 87 points, the Latino vote by 44 points, the LGBT vote by 54 points, the secular vote by 28, and women by 11 points. He also won over the non-married by 27 points, the young by 23 points, and households making less than $50,000 a year by 22 points. It's devastatingly sad that demographic groups' voting was so polarized.
Beyond just the Democrat's inclusive rhetoric, Republican stances on immigration, social issues, and science played an extraordinarily significant role in how these groups split. Let's start with immigration.
Recall the circus that was the Republican primary and its debates, in particular one held on October 18, 2011. The immigration policy discussion completely devolved from reform, to a border fence, to boots on the ground, to an electrified fence, to using predator drones. We should call it what it is, insanity. Instead of discussing how difficult it is to come to this country legally, and how we should make it easier to come here and work, Republicans focused on how to keep people out. This does not sound inclusive, but exclusive.
Moreover, the numbers don't lie. In 1996, 10 percent of voters were nonwhite; in 2012 nonwhite voters made up 21 percent of all voters. The facts are clear, and from the rhetoric it should be obvious why Latino voters have become increasingly turned off to the Republican Party. The GOP's rhetoric makes them appear to not like immigrants. It doesn't have to be this way, in 2004 George W. Bush won 44 percent of Latino voters, but in 2008 Republican John McCain won 31 percent, and by 2012 Mitt Romney won 27 percent of the Latino vote. Now the GOP may be defiant and point out that they say they love legal immigration. Nevertheless, this attitude is not conveyed to immigrants and those who identify with immigrants. The party who espouses a belief in free markets is going to have to extend this logic to labor mobility and sincerely welcome other human beings who want to come to this country to work hard and make a better life for themselves.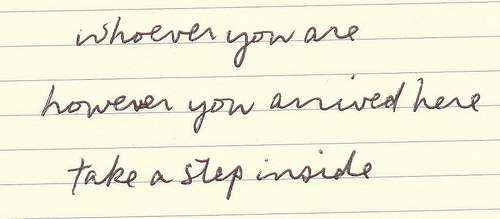 Young Americans don't want to belong to a party they think is mean to gays or immigrants. Even if they are fiscally conservative, bedfellows matter to them, and they don't want to associate with the politics of exclusivity. In fact, even my comparative analysis of self-identified young and old conservatives reveals even young self-identified conservatives are more socially liberal than older conservatives, although statistically similar on economic and foreign policy issues. Unlike economic issues where young people tend to become more conservative as they take on more financial responsibilities, their position on social issues will unlikely change.
The GOP, that purports to embrace limited government and individual liberty, will permanently be at a disadvantage with those 18-35 today and as this cohort ages unless the party becomes consistent in applying personal liberty to social affairs.
Issues of science also hit hard on the young American vote. They want their elected officials to believe in evolution and in climate change to signal that these elected officials recognize the value of science. Just because one believes in climate change, however, doesn't mean she or he thinks big government has the tools to fix it. If anything, a competitive free market offers the best tools to innovate new, more efficient, and cleaner technology. For instance, the Cato Institute takes a very defensible stance on climate change that does not give in to the temptations of big government.
Ultimately, it's the principles of liberty that are the most inclusive and bring people together. Republican rhetoric sounds exclusive and instead of making excuses they would be wise to take a serious look at their stances on immigration, social issues such as gay marriage, and science.
A previous version of this post used ambiguous language when explaining the use of predator drones on the border. Thanks to commenter Jeff for pointing this out. Here is the actual quote Rick Perry used when describing the use of predator drones:
"I will tell you, Herman, you put a lot of boots on the ground. You use Predator drones that are being trained right up here at Creech Air Force Base in Nevada to use that real-time information to give those boots on the ground that information, and they can instantly move to those areas." Rick Perry, October 18th 2011 Republican Presidential Debate.