Crony Capitalist Endorses Barack Obama
Rapper Jay Z profited from eminent domain abuse in Brooklyn.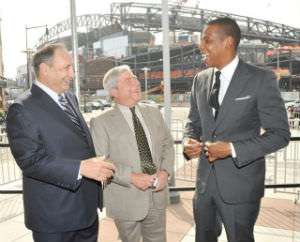 As the Washington Examiner's Tim Carney observed yesterday on Twitter, President Barack Obama has secured the endorsement of a well-known crony capitalist: the rap star Jay Z. As a part-owner of the New Jersey Nets basketball team, Jay Z profited at taxpayer expense when the state of New York abused its eminent domain powers to seize privately-owned homes and business and then handed that land over to fellow Nets owner and real estate tycoon Bruce Ratner, who built a new arena for the Nets to call home in Brooklyn.
A few months before the state-sanctioned bulldozers came through, Reason.tv visited Freddy's Bar, one of the many local establishments that was demolished for the economic benefit of folks like Jay Z and Ratner. Check that video out below.