According to the latest Reason-Rupe poll of 696 Californians, including 508 likely voters, nearly two-thirds of Californians think that laws and regulations passed by the state legislature make it more likely that businesses will move jobs to other states. Twenty-four percent think the California legislature helps create a business friendly environment.
Californians favorable of Gov. Jerry Brown's job performance also have more confidence in the legislature; 38 percent think the laws and regulations passed in the state promote job creation. Among those unfavorable of the Governor, only 11 percent agree.
Eighty-eight percent of Republicans say the California legislature hurts job creation, 9 percent disagree; significantly more Democrats disagree with a third saying the legislature helps create jobs in the state. Nevertheless, half of Democrats and 70 percent of Independents think that the legislature drives jobs out of the state.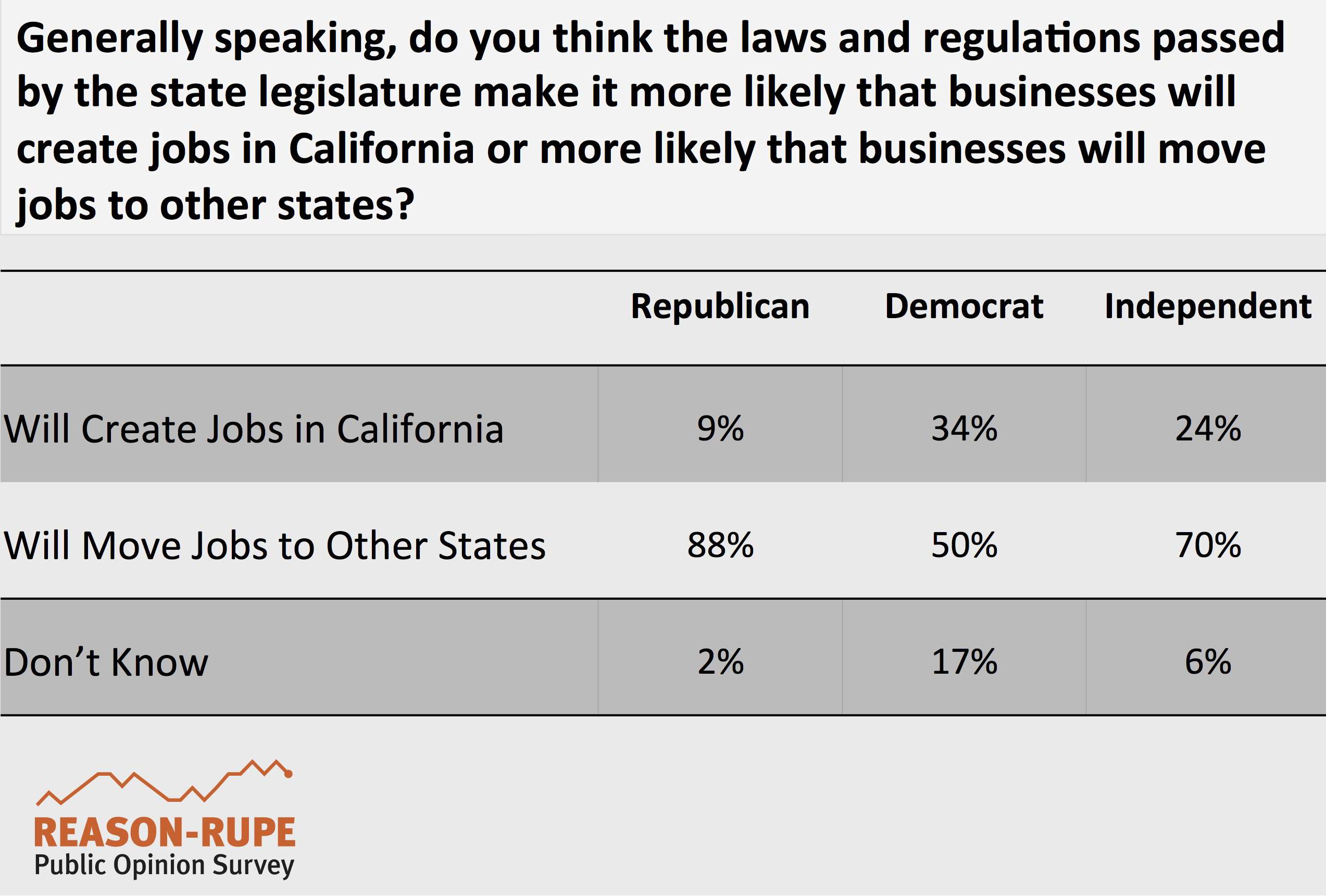 California telephone poll conducted October 11th-15th on both landline and cell phones, 696 adults, margin of error +/- 3.8%. The sample also includes 508 likely voters, with a margin of error of +/- 5.1%. Columns may not add up to 100% due to rounding. Full methodology can be found here. Full poll results found here.