Unemployment Claims Fall + Prices Rise + Housing "Recovers" = Obama's October Surprise?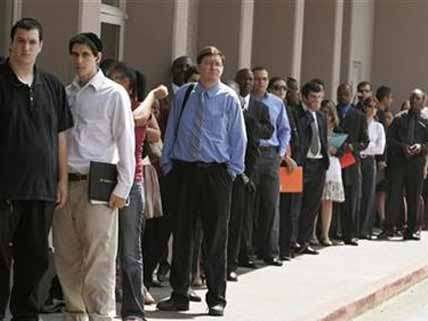 Two new Labor Department reports reach a stunning conclusion: Sit on it, Jack Welch!
From the Unemployment Insurance Weekly Claims Report:
In the week ending October 6, the advance figure for seasonally adjusted initial claims was 339,000, a decrease of 30,000 from the previous week's revised figure of 369,000. The 4-week moving average was 364,000, a decrease of 11,500 from the previous week's revised average of 375,500.

The advance seasonally adjusted insured unemployment rate was 2.6 percent for the week ending September 29, unchanged from the prior week's unrevised rate. The advance number for seasonally adjusted insured unemployment during the week ending September 29 was 3,273,000, a decrease of 15,000 from the preceding week's revised level of 3,288,000. The 4-week moving average was 3,279,250, a decrease of 7,750 from the preceding week's revised average of 3,287,000.
And from the September Import Export Price Indexes:
U.S. import prices advanced 1.1 percent for the second consecutive month in September, the U.S. Bureau of Labor Statistics reported today, after falling the previous four months. The increase in each of the past two months was led by rising fuel prices. The price index for U.S. exports rose 0.8 percent in September following a 1.0 percent advance in August.
That's a hefty price increase, and we've all been taught that inflation is the solution to every problem. The drop in new jobless benefits claims adds some support to last week's controversial drop in U-3 unemployment. And with this housing recovery we keep hearing about it, it would seem like the summer of recovery is getting here just in time for the November election.
Or maybe not. Here are the Wall Street Journal's Sarah Portlock and Tom Barley with a detail from an unnamed Labor Department source: "However, the report may not be as positive as the sharp drop indicates. A Labor Department economist said one large state didn't report additional quarterly figures as expected, accounting for a substantial part of the decrease."
And here's Reason's Anthony Randazzo with a minority opinion on the housing recovery.
In this era of politicized everything, it would be nice to know what that "large state" is.